Thanksgiving is around the corner, and you know what that means: It's time for Black Friday! It's also time to implement a competitive Black Friday marketing strategy to cash in on the uptick in consumer spending that heralds the holiday season.
Black Friday. The kickoff to the most wonderful time of the year—rabid consumers lining up outside retail outlets where  adults come to blows over the last discounted toaster and pilfer items from each other's carts. What are you doing to ensure that your products are a sought-after part of that fray? 
Whether you're an online distributor or brick-and-mortar business, you need to think about how to distinguish your brand and products from the noise and commercial chaos of the holidays. And while you're likely (and rightly) devising a multi-channel approach during this season of consumer joy and goodwill, don't neglect SEO. The majority of shoppers begin looking for products via online search queries. There's very real potential to drive those searches into conversions. In the feeding frenzy that is holiday shopping, your website's SEO is a sweet chum to drop into those swarming (and profitable) waters. 
So how can SEO be part of your Black Friday marketing strategy? Here are 5 things to consider as you prepare for the holiday shopping season. 
Take Care of the Basics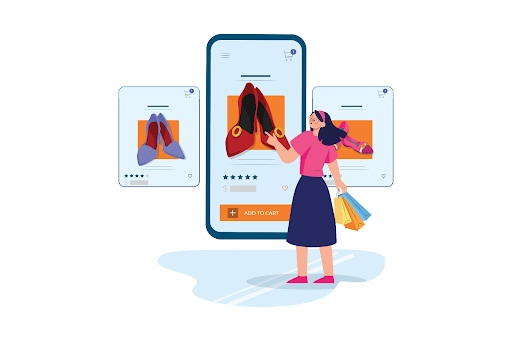 While you might be focused on Black Friday advertising and making sure your inventory and staffing are ready for a busy couple of months, don't forget to check on your website! This goes for both brick-and-mortar retailers and ecommerce platforms. Now is a great opportunity to test your site's load time, fix broken links, eliminate redundant content, increase your mobile-friendliness score, and other technical aspects that impact your site's performance, search engine rankings, and user experience. 
In the rush of Q4, it always feels like time gets away from us before we can address all the demands of any given day. Something as basic as website maintenance might slip through the cracks. But Black Friday, Cyber Monday, and the larger Christmas shopping season are precisely when you don't want consumers' impatience with your site to translate into a hiked bounce rate. 
Holiday diversions might mean missed conversions—prioritize your website, even if your attention is being pulled to other areas of your business. 
Play the long game
Let's assume that, yes, the holidays have snuck up on us again as they do every year. We never actually followed through with those Black Friday SEO plans we brainstormed back in April or May. And the reality is that while SEO is one of the strongest weapons in any marketing arsenal, it's a long game. 
Growing organic traffic takes time. And why do you want organic traffic? An organic search result targets a user's specific intent; since it's not paid for, users trust it more—organic traffic is more likely to lead to future subscribers, followers, and customers. That's why you want to give yourself a good headstart. 
But even diving into Black Friday SEO right before the holidays is far from a wasted effort. So rather than punt your SEO aspirations into the New Year or beg Santa for a time machine, start your optimizations now. Here's why:
You Get a Leg Up On Next Year

– Instead of finding yourself in the same position 12 months from now, set yourself up for possibly greater success next Black Friday. Whatever the larger economic trends may be from year to year, consumer spending on Black Friday and Cyber Monday is a generally growing phenomenon. Implementing your SEO strategy now is an investment in the future of your business. 

You Can Make Holiday Sales Part of Your Permanent Strategy

– The fact that we emphasize the seasonality of Black Friday is exactly why we might miss out on marketing opportunities. Yes, it comes but once a year. Since it comes every year, though, long-term search intent probably won't fluctuate all that much, meaning that

Black Friday SEO

content should be treated as evergreen territory. 
Create Holiday Landing Pages with Black Friday Keywords
To rank higher in SERPs, dedicate pages on your site to relevant sales items and use Black Friday keywords. Online tools such as Moz can help you research the performance of keywords that pertain to your business and the products you are selling. You might find that there's a high search volume for keywords that include the product name plus terms such as deals, promo, discount, etc. Don't forget to look for pertinent longtail keywords that you may have an easier time ranking for. 
You may also want to use a resource such as the Ads Report on Ahrefs' Site Explorer to analyze how similar products, keywords, and landing pages are faring on your competitors' sites. With these comparative analytics, you can tweak your copy, metadata, and any paid ads you're using to try to increase your click-through rates for these pages.
Once you've created these pages, you can repurpose them next year—more on that next. But if you don't want Black Friday- or holiday-specific content on your site year-round, you can use a temporary 302 redirect to hide these pages until you're ready to showcase them.  
Craft Killer Black Friday Content 
Quality content is essential for effective Black Friday advertising, and the same is true for SEO. Google's top search results for a given keyword will be pages with relevant, authoritative, in-depth content. 
Keep this in mind when you're writing the landing pages we discussed above. Underdeveloped or spammy, keyword-stuffed copy will hurt your rankings. 
A thoughtfully composed page that readers find useful, on the other hand, will give you a boost on SERPs. And, if you're taking an evergreen approach to your Black Friday deals web copy, you can reoptimize it before the next holiday season according to up-to-date keyword research.
Blogging is another way to leverage content for a stronger web presence. According to HubSpot, companies that regularly blog see a 126% higher rate of lead generation than companies that don't. 
Blogs attract audiences from both search engines and social media. So if that statistic makes anything clear, it's that writing blog posts with Black Friday keywords could add significant value to your website once fall comes around again.   
Optimize Your Google Business Profile
Brick-and-mortar retailers need to keep their Google Business Profiles updated to attract holiday attention. These posts are a great way to keep customers informed about your holiday promotions and operating hours. 
Of course, these are going to reach people who are farther along in their buyer's journey, since they'll have to search for your business name. But, your business will appear in the map pack in the search results and potentially drive more foot traffic to your location.  
These are just a few of the ways you can use SEO as part of your Black Friday marketing strategy. There's much more to discuss that we didn't have room for here, such as linking tactics, but by consulting with an experienced digital marketing agency, you can sharpen your competitive edge by helping you deploy a comprehensive SEO campaign. Happy Holidays, and good luck this season!