Amazon PPC Management
Amazon PPC management could be what your business is missing. Amazon is the largest online eCommerce platform, with billions of visitors each month. With a professional Amazon advertising strategy from SEO Brand, you can quickly boost your product sales and dominate your niche by getting your listings at the top of Amazon marketplace search results.
SEO Brand is the data-driven Amazon marketing and PPC agency you are looking for. Our experts can help you optimize your Amazon advertising strategy and generate more sales of your products on Amazon's marketplace – all while increasing your Amazon profit margins and keeping your brand relevant with its core audience.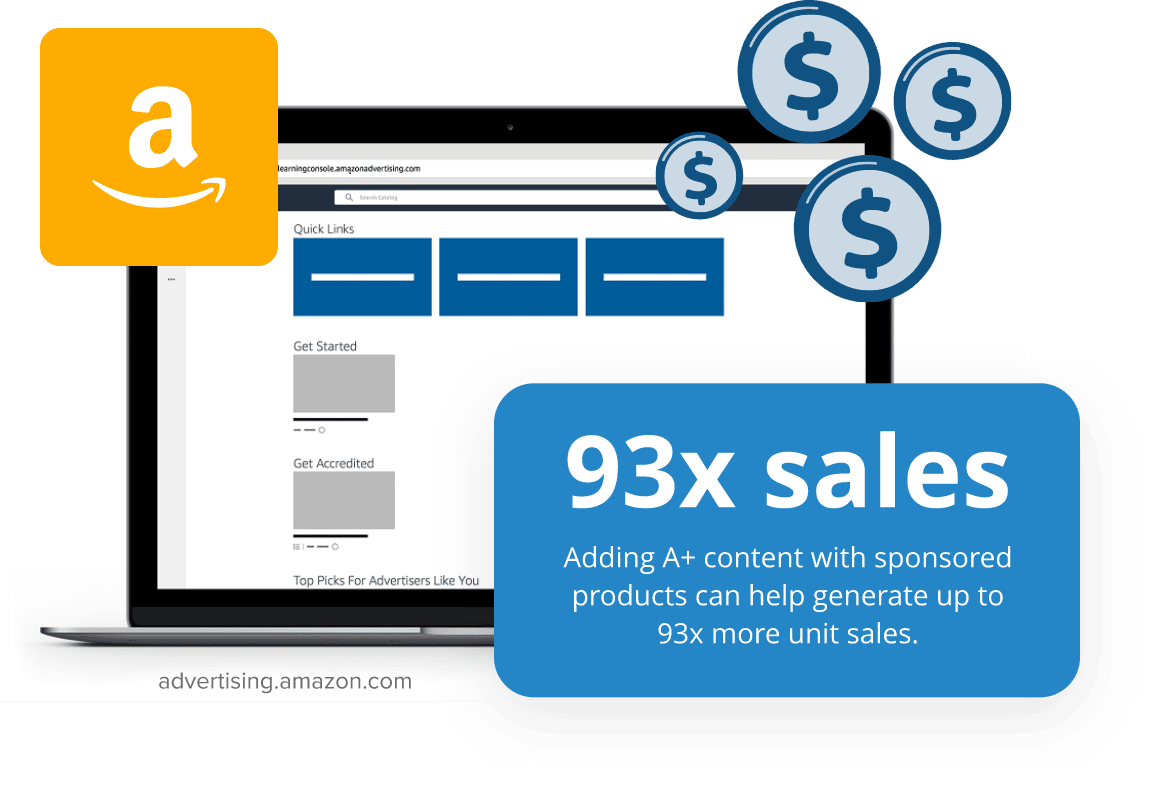 Why Work with an
Amazon Ads Agency?
A smart Amazon PPC strategy can get your products to the top of the Amazon search results for your targeted keywords. To make it happen though, you need to make sure that you're bidding on the right keywords and bidding the right amount, and that's where our Amazon PPC optimization service can make all of the difference.
With optimized Amazon PPC, you'll bid on keywords on which you want your product pages to rank and then shoppers will click on your ads and visit your product page. The result is more sales and increased revenue with optimized spending on Amazon advertising.
All you need to make it happen is an expert Amazon PPC agency that can set up your campaigns, optimize bid prices and product pages, and deliver the best returns on your investment.
Benefits of our Amazon PPC Service
It pays to invest in an Amazon sponsored ad strategy. Here's why:
It offers a reasonable cost per click.

You can reach your customers when they are already in shopping mode, since all searches on Amazon have inherent commercial intent.

Amazon sponsored ads are strategically located at positions that offer maximum visibility for your products.

Amazon advertising

lets your products appear for searches related to products similar to yours, offering you an additional opportunity to improve product visibility and generate more sales.

You can promote your newly launched products at the top of the search results.
An Amazon sponsored ad strategy can boost your brand visibility and help make you a market leader in your niche.
Expert Amazon PPC Agency for all Amazon Ads
No matter if you are a small ecommerce business owner looking to generate sales or a big ecommerce agency looking for a partner to improve your ROI, we can help you run all types of ads on Amazon. As one of the premier Amazon advertising agencies, we help your brand listed at the top of the Amazon search results by creating different types of ad campaigns depending on your exact business needs.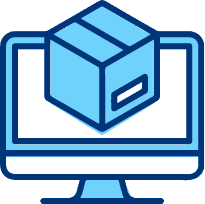 Sponsored Product Ads
Sponsored product ads appear on the top of the Amazon search results and product details page, where they're more likely to attract potential customers. And because they're PPC (pay-per-click) ads, you'll only pay when customers actually click through to your product page. To make sure you get your money's worth, we'll track your performance data carefully to ensure you only invest in keywords that maximize your ROI, then automate your campaigns so you never miss out on a profit-driving opportunity.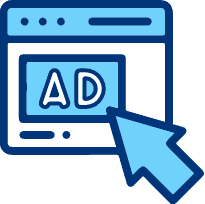 Amazon Sponsored Brands
Sponsored Brands ads appear above, below, and to the left of search results. This type of ad highlights your brand and up to three product descriptions and images. This is the best way to boost brand awareness on Amazon, and an essential part of an effective Amazon advertising strategy. We'll help you optimize your use of this feature and get your ad in front of the right audience. Our team will also time your ads correctly so that you can take full advantage of this placement and the buzz that it can attract.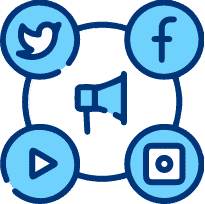 Sponsored Display Ads
Sponsored display ads can appear anywhere on Amazon and its partner websites. This feature uses machine learning to engage audiences whose shopping interests match with your promoted product. You can also use it to target specific products that are similar to your advertised item. Our Amazon PPC service will ensure you produce and place your ads in a way that makes sense for sustainable brand growth, all while working within a predetermined – and expertly optimized – budget.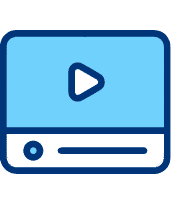 Video Ads
Video ads enable you to showcase your product or share your brand message with your target audience, and you can run video ads on Amazon even if you don't sell your products on their marketplace. Work with your SEO Brand Amazon advertising service team to select your core audience for video ads and create content that converts. We'll help you connect the dots between your videos and sales, and make sure you're not wasting money on dead end efforts.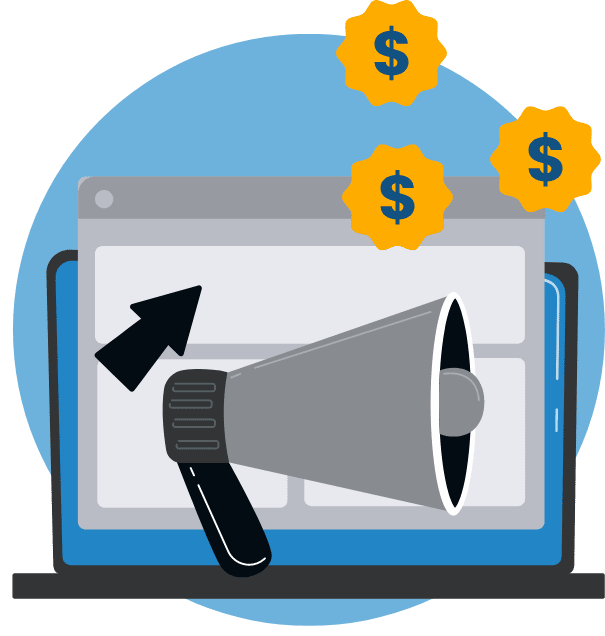 An effective Amazon PPC service to lower your ACoS
ACoS stands for Advertising cost of sales, and it is one of the most crucial elements in Amazon PPC advertising. Our skilled Amazon PPC experts regularly audit your campaigns and lower down your actual ACoS, thereby increasing your profits.
Our specialized Amazon marketing agency helps you experience high ROI and low ACoS. Here are the steps we undertake to help you boost your eCommerce business on Amazon:
Add negative keywords to eliminate terms that are driving clicks, but not converting sales. We find the phrases under your Search Terms report.
Move the high-converting keywords into specific campaigns as an exact match keyword.
Reduce bids on keywords that are not performing well.
Write well-optimized product titles to filter out people who shouldn't be clicking on your ad.
Optimize your product description and bullet points to increase the likelihood of conversion, thereby reducing your ACoS.
Use high-quality images and videos (if possible) to show how great your products are to increase the chances of a sale.
Leverage Amazon A+ content to better convey the value of the product to increase the conversion rate.
Get more Amazon reviews. The more reviews your products have, the higher you show up in search results, thereby increasing the chances of conversion.
Monitor and adjust keyword bids manually to meet the target ACoS.
Supercharge Your Amazon PPC Campaigns
Avoid wasting your time trying to determine the best bids on your ads. Our skilled Amazon PPC services team will take care of all your Amazon PPC management needs.
We undertake the following activities to generate the best results on Amazon PPC campaigns:
Existing PPC campaigns are audited for optimization opportunities.
The right keywords are found that can bring in more sales.
We optimize the product pages in relation to the Amazon A9 algorithm that ranks product listings based on relevance and popularity.
We set up your Amazon PPC campaign after carefully considering all the KPIs and business goals.
Smart bidding strategy is adopted so that you are charged less but generate more sales.
We help in improving the CTR and Conversion rate of your ads.
A/B testing is carried out to find the best version of your Amazon ad.
We continuously work towards decreasing the Cost Per Click (CPC) to improve the overall Return on Investment (ROI).
Hire a dedicated Amazon PPC Expert
Your dedicated Amazon PPC management expert supervises everything related to your Amazon PPC campaign. From choosing the keywords to optimizing the product pages, our Amazon PPC specialists can help you reach your target shopper on Amazon.
If you are looking to boost your product sales from Amazon, then choose the most trusted Amazon PPC services. Our dedicated Amazon PPC experts use negative keywords in your campaigns so that you don't need to pay for keywords with zero sales value.
We undertake both manual and automatic campaign management to generate the best results from every PPC campaign.
Every Pay Per Click campaign is started after a thorough competitor analysis. This helps in identifying the keywords and strategies that your competitors are using to earn clicks and generate sales on their products. With such deep insights, we can create the best ad copies and target the most relevant keywords that are generating the maximum conversions.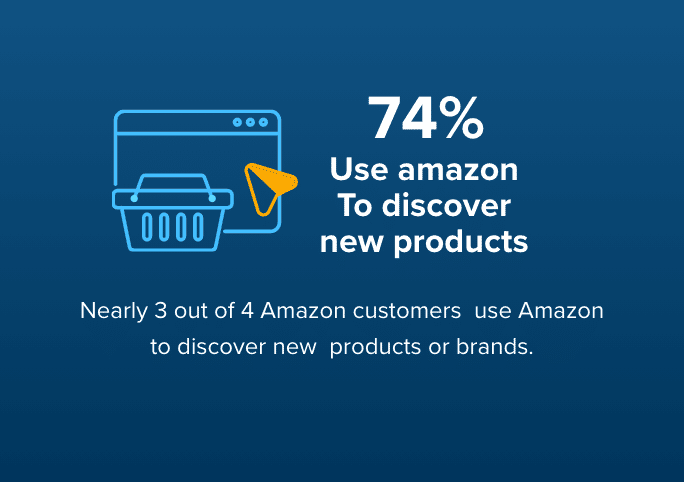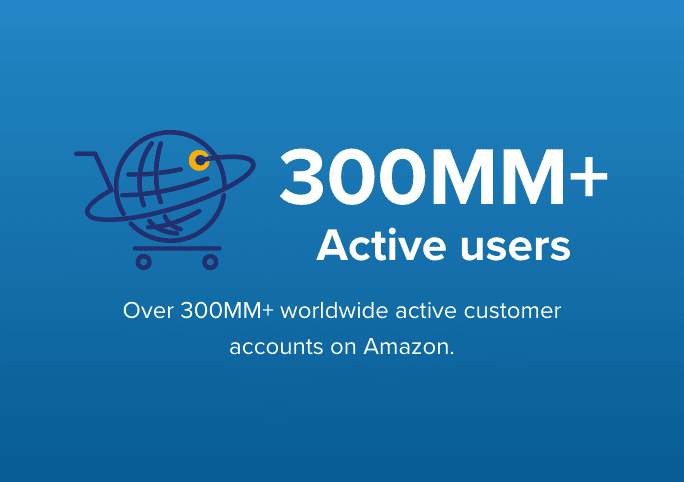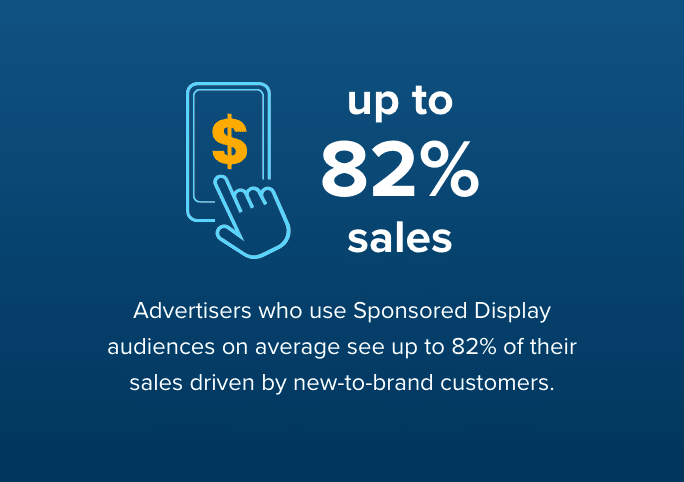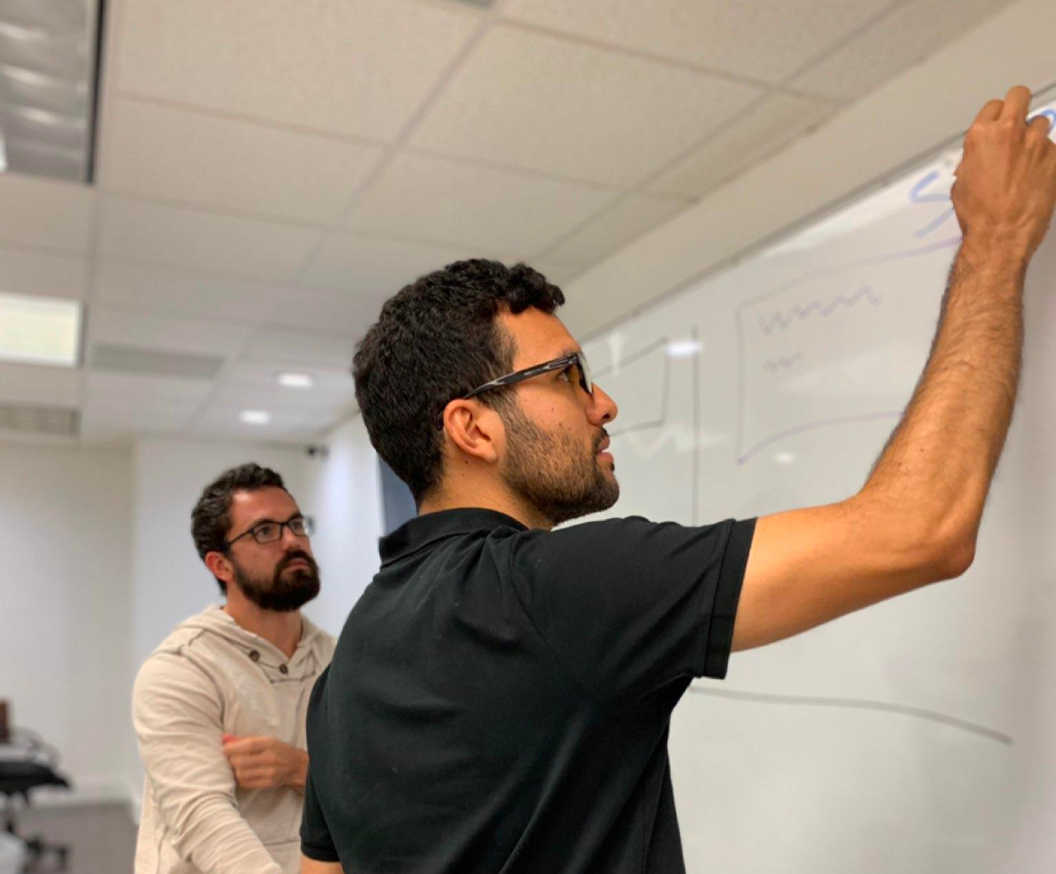 Amazon SEO is not enough!
Hire a Top-Rated Amazon PPC Agency
If you have already opted for Amazon SEO services and think that it is worth your business, then you need to reconsider your decision carefully. Amazon SEO is just not enough because you might be missing your sales on newly launched products. A new product takes some time to organically rank in the Amazon search results because the A9 algorithm (the Amazon product ranking algorithm) considers factors like customer reviews and product conversion rate for ranking it at the top of the search results. Opting for sponsored PPC ads can quickly increase the sales of your target product, which in turn can improve the organic ranking factors for your product. Our Amazon PPC agency will help you target the most relevant shoppers with controlled ad spend that delivers the maximum ROI.
Amazon PPC FAQs
Why should I invest in Amazon PPC Management?
Amazon PPC enables you to reach shoppers as they search for the products that you sell. Amazon PPC helps you boost the visibility of your products, thereby increasing the chances of getting more sales.
Which products can I advertise?
You can advertise all the products that fall in these categories:
Baby
Beauty
Car and Motorbike
Computers and Accessories
Baby
Beauty
DIY and Tools
Film and TV
Garden and Outdoors
Jewelry
Kitchen and Home
Large Appliances
Lighting
Music
Apparel
Health and Personal Care
Musical Instruments and DJ
PC and Video Games
Pet Supplies
Shoes and Accessories
Software
Stationery and Office Supplies
Toys and Games
VHS
Watches
Electronics and Photo
Grocery
Sports and Outdoors
Which products I cannot advertise?
As of now, Amazon doesn't allow you to promote:
Adult products
Used/refurbished products
Books
Kindle store and MP3 music
Alcohol and other products related to it
Drugs and its equipment
Weapons
PreNatal gender determination product
Human parts and burial artifacts
Infant milk substitutes
Insecticides
Lock picking devices
Surveillance equipment
Tobacco and tobacco-related products
Are there any other conditions that determine whether my Ad will be displayed or not?
Yes. Your products (that you want to promote) must be eligible for the Buy Box. Amazon considers various factors before awarding the Buy Box to your product listings, such as price, FBA/prime shipping facility, product availability, and your past performance.
Where will my promoted products appear?
Your ads will appear in various places across the Amazon website and mobile app, including search results page, individual product pages, and right sidebar under the "add to cart" button.
How much do I need to pay to advertise my products?
Amazon PPC follows a cost-per-click, auction-based pricing model. You get to decide the maximum amount that you are willing to pay each time a user clicks on your ad and views the product details page.
How to pay for my promoted products?
Amazon ads work on prepaid services. You need to recharge your ad wallet in advance, and your advertising spend will be auto-debited from your ad credits.
Can I set a daily budget in Amazon PPC?
Yes, you can set a daily budget for each campaign for your ads. The amount you decide is the average daily amount that you're willing to spend in a month. For instance, if you set your daily budget at $10, you may receive up to $300 worth of clicks in a month of 30 days. At the end of the month, the average daily value of your ad spend won't exceed your desired everyday spend.
How to create Ads on Amazon?
To create ads, you select the products you want to promote from your existing listings. You have to enter the keywords you want your ad to trigger for and set your cost-per-click bid. You'll then have to organize your ads into campaigns using Campaign Manager under the Advertising tab in Seller Central.
Partner with the best Amazon PPC management service and dominate your niche in Amazon. We are a result-driven PPC agency that will help you minimize your cost per acquisition and improve your overall ROI.
Get an Amazon PPC management quote today
Partner with the best Amazon PPC management service and dominate your niche in Amazon. We are a result-driven PPC agency that will help you minimize your cost per acquisition and improve your overall ROI. Contact us today for a quote and start getting more out of Amazon advertising.