A Leading Miami SEO Agency
As Miami seo agency, we know how to facilitate digital growth. Having worked within a multitude of verticals, we've learned a few things about what makes a campaign effective. It's all in the data.
With an outstanding analytical eye, we have the ability to draw inferences from data that no one else can, leading to sales and lead generation, and more inbound traffic than you can handle.
As a full service digital marketing agency, we assess every facet of your online presence, regardless of size and scope. Through expert analysis, development, and content creation, we create unique and customized search engine solutions for every client we work with.

15 years+

100,000+
25,000+

250,000+
Miami, FL Businesses that Can Benefit from SEO include:
eCommerce businesses
Lead generation businesses
B2C
B2B
SaaS companies
Small business owners with new websites
Optimize Your Digital Presence with
a Trusted SEO company in Miami: Where We Begin
We begin with a step we call "The Discovery Process." During the discovery process, a personalized and dedicated SEO Account Manager analyzes every aspect of your business, your website, your competition, and your overall online presence as it currently stands. .
Our goal is to pinpoint your exact target audience and discover what they are searching for online and how.
Explore Our Expert SEO Tactics and Processes

Competitive Analysis
The first, and crucial, step in an SEO strategy is to identify notable competitors and seek out their strengths and weaknesses. In doing so, not only can you analyze their seo efforts, but you can use their strategy as an example of what to do and what not to do.
Companies that do not utilize search engine optimization can still find ways to improve their rankings on Google, Bing, and Yahoo for specific keywords, even if the competition seems harrowing. The question that we ask, is "how to we outrank them?" SEO Brand monitors competitor sites as a critical part in our SEO strategies and identifies gaps between you and your competitors so that your business becomes their competitor.

Keyword Research
At SEO Brand, we conduct keyword research based on specific industries, business types, and overall business goals. Our keyword strategies are broken down into 3 parts:
– Focus Keyword: the core keyword chosen for each page.
– Primary Keyword(s): a keyword or set of keywords that will appear in within the meta content, as well as within page content.
– Long-tail Keywords: long-tail keywords are often more specific, longer in word count, and appear within on-site content.


On-Page SEO Strategy Services
On-page SEO is the practice of optimizing individual web pages, in addition to other forms of content, in order to rank for your chosen keywords and increase organic traffic.
To do so, we map out specific URLs that are most important to you, and those that could benefit most from an SEO push. Additional tactics for on-page include the use of meta titles, meta descriptions, alt tags, heading tags, and title tags.
For example, meta descriptions are noted on Google's SERPs (Search Engine Results Pages). These describe to users (and to Google) what each webpage is about. This is why we optimize metadata with keywords from that page's strategy. Each description should also be clear and contain a call to action.
Once completed, on-page efforts remain ongoing. Meaning, we'll re-evaluate your on-page SEO each month, monitor fluctuations in traffic and rankings, and resolve any issues found during our recurring audits.

Local SEO
A local audience is searching for what you're offering. Are they be able to find you?
Local SEO utilizes analytics to optimize your brand's presence locally, meaning the area or areas where you serve your customers/audience. Using local SEO, you're making sure nearby consumers can find you easily.
SEO Brand helps get your website and business in front of local audiences by getting you ranked ranked higher in locations specific to you. Strategic local SEO services include competitive analyses, keyword research, web and technical analytics, and local demographic data.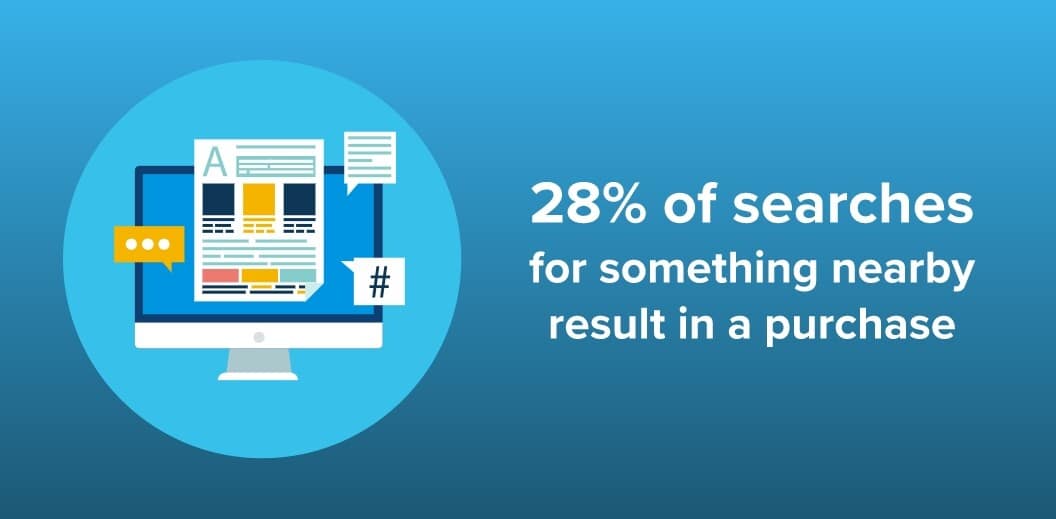 We understand that finding the right SEO marketing agency in Miami can be a difficult process, especially if you've had previously bad relationship with an agency, or are unfamiliar with how to find the right one for you and your business goals. Talk to us, and let us show you how we do things differently.

SEO Content Writing Services
Websites (and search engines) require high-quality original content, though it can get expensive to keep and maintain in-house copywriters. As a full-service SEO company in Miami, FL, we offer an alternative: a combined content marketing and SEO strategy.
Content writing services from SEO Brand help expand improve search engine visibility through on-page content keyword optimization. The process begins with keyword research and a robust content marketing strategy. With some of best content writers in the industry, we'll deliver content business can be proud of. Additionally, we check in regularly with consultations and analytics updates so you don't have to worry your content investment isn't paying off.

Off-Page SEO
Off-page SEO is another crucial part of the search engine optimization process, and it refers to optimization techniques that occur outside of your website. As a part of this process, we will research additional keywords that are best suited for your services and produce content for other websites. This is often called content outreach, guest blogging, etc. The result is backlinks to your site, which not only signals to Google, but directs users on other websites back to yours.
Done well, off-page SEO can increase your website's domain authority while also creating more buzz and awareness around your brand.

Link Building
Link building strategies help increase page authority and drive more organic traffic to your website. It is also integral to your SERP rankings, with high-quality inbound links signaling to Google that your content is good and authoritative. One of the more well-known techniques is building links through content outreach tactics. To do this, we identify similar websites that will host your content in exchange for a backlink.
This includes:
– Niche-specific blog sites
– News websites
– Trade publications
– Forums and online communities (such as Quora and Reddit)
– Professional associations and more

Technical Auditing
Audits are set up via internal and third-party platforms that enact a crawling process similar to those done by search engine crawlers. Then, results will tell us technical aspects of your site to fix for increased ranking potential, including instances of duplicate content, crawling errors, 404 errors, sitemap issues, and more.
Other issues include:
– Slow website speed
– Mobile readiness
– ADA compliance
– Bad website structure
– Dead links or orphaned links
– Poor metadata
Award-Winning SEO Company in Miami






Are we the right fit for you?
At SEO Brand, we don't just focus on getting you lots of traffic, we focus on getting you the right traffic. Our team goals derive from excellence, both in the way we apply our understanding of search engines, the way we collect and attribute data in our every move, to the way we work with and interact with our clients.