Award-Winning
Philadelphia SEO Company
Acquire more customers for your business by partnering with one of the top SEO companies in Philadelphia, PA. We are on a mission to help business owners generate more leads online, and can help you expand your reach and generate a maximum ROI from your marketing campaigns.
We have hundreds of loyal clients trusting our Philadelphia SEO services, plus tried-and-true practices for getting your business to the top of Google rankings faster and more efficiently. With our proven expertise in SEO and digital marketing, we'll show you tangible results for all our range of SEO services, including organic SEO, local SEO, eCommerce SEO, B2C SEO, and B2B SEO.

15 years+

100,000+
25,000+

250,000+
How SEO Benefits Your Business?
Our Philadelphia SEO agency helps your business rank on the top of the search engines so you can build trust with your audience and bring more qualified leads to your site. 
We apply tailored SEO strategies to get your website ranked on the first page of Google faster. On-page SEO, if done correctly, improves the structure of your website and enhances the user experience. This compels visitors to stick around longer, which reduces your bounce rate, increases page views, and ultimately drives more conversions. 
With our local SEO services, Philadelphia businesses get short-term wins and long-term results, as well as regular oversight of the SEO factors that can make a huge difference in how successful your brand is online.
There are more advantages of SEO to your business, such as:
Better targeting of potential customers at every stage of the buying funnel

Decreased cost per acquisition (CPA)

More local users visiting your offline store after a Google search

Improved business credibility

Updated strategies in line with changes in consumer behavior

Quality measurements so you can track how much ROI your organic SEO campaign is bringing

More blog subscribers

Boosted digital marketing ROI, especially when combined with PPC ads
Work With A Results-Driven
Philadelphia SEO Expert
We offer SEO and Marketing services to grow your business. Our full list of SEO services include:
Comprehensive keyword research
Google Maps optimization
SEO analysis and audit
Local SEO, National SEO, and International SEO
Comprehensive ON page audit
White hat link building
Pay Per Click advertising solutions
Amazon advertising
Social media marketing
Content writing
Content copywriting
Our SEO Audit Process
As an industry-leading Philadelphia SEO company, we follow a proven plan for ensuring effective SEO for our clients. Here is an overview of our SEO audit process.
Step 1:
Comprehensive Competitor Analysis
Our SEO audit process starts with a comprehensive competitor analysis. We identify the top 2-3 organic competitors and analyze their domain strength based on the following factors:
Domain Authority of the site.
The Domain age.
The total number of organic keywords on which the site is ranking.
Ahrefs Domain Rating of the site.
The Average Visit Duration.
The total number of pages per visit.
The bounce rate of the site.
The total number of backlinks.
Comparison of the top referring domains of your site vs your competitors.
Comparison of the competitor's broken links to swap out the competitor's dead link in favor of yours.
Identify the keywords where your competitors rank as a featured snippet.
Perform a keyword gap analysis to identify the keywords where your competitors rank, but your site doesn't.
Identify your competitor's top content.
Identify your competitor's most-linked content.
Perform a backlink gap analysis to identify the sites that link back to your competitors but don't link back to you.
Step 2:
Keyword Research
Keyword research is a vital part of our Philadelphia SEO services. We use various tools to find the best keywords for your website, focusing on both short and long-tail keywords. Then we not only consider the relevancy of each keyword, but also examine the user intent, SEO difficulty, and average search volume to identify the words and phrases we should be aiming to rank for on your site.
While we're at it, we'll identify the keywords that are relevant to voice search SEO and featured snippets. We focus on both seed keywords and question-based keywords to give you the maximum chances of reaching your potential customers at every stage of the buyer journey.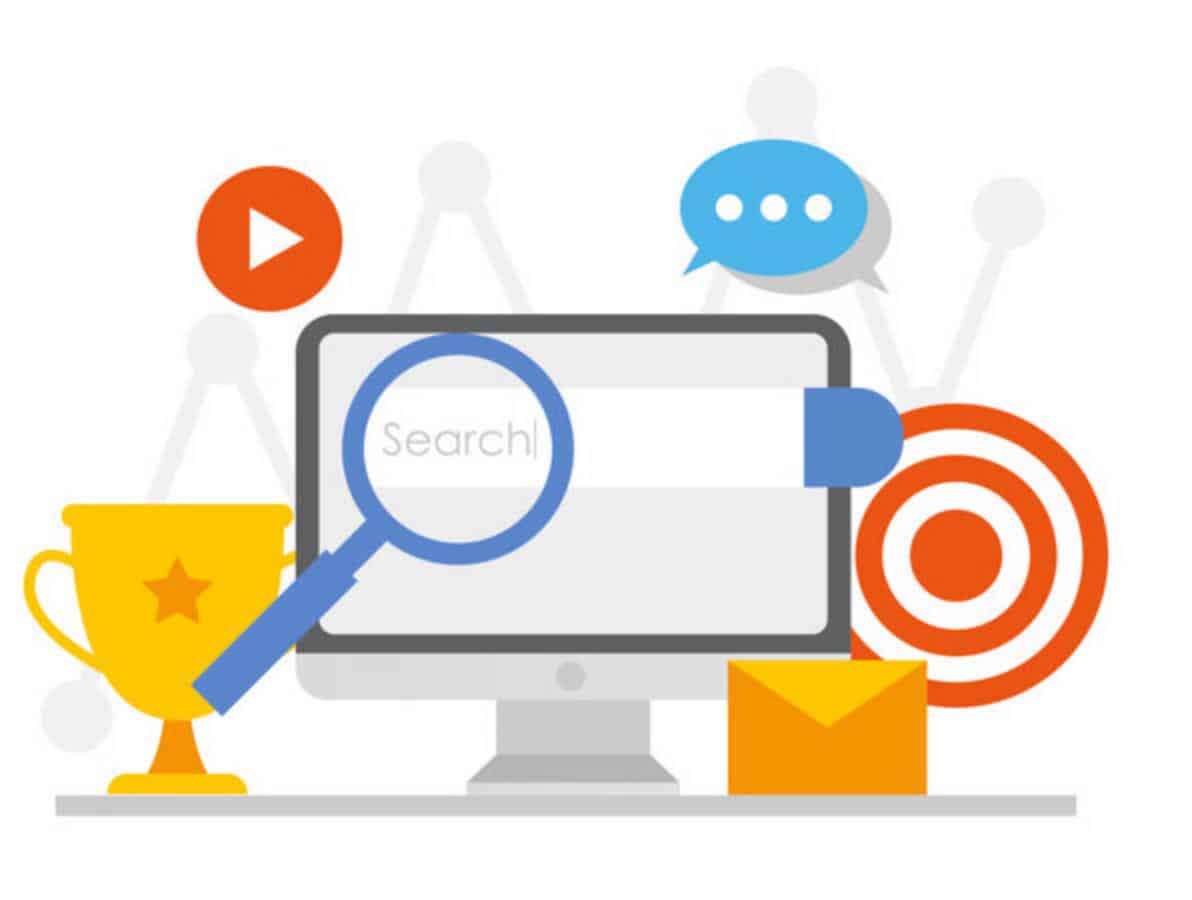 Step 3:
Technical SEO Audit
A technical audit helps us identify issues that might be hampering the SEO of your website. Here are some of the questions we'll ask as we evaluate your site:
Is Google able to index your site correctly?

Does your site load quickly?

Is your website easy to navigate?

Is the internal linking structure of your site done correctly?

Is your website mobile-friendly?

Does your website have zombie pages?
Does your website have breadcrumbs in place?

How many redirect requests does your website make?

Are your sitemaps and robots.txt correct?

Does your website have 404 errors?
An on-page SEO audit helps identify the errors in individual web pages of your site. On-page SEO can have a significant impact on the organic rankings of your website. While conducting an SEO audit, we focus on the following things:
Are all your title tags unique?
Do your titles and descriptions contain well-researched keywords?
Does your content satisfy user intent?
Is your URL structure good?
Do you have different meta descriptions for all your pages?
Do you have header tags on your webpages (one H1 per page, many websites we review have more than one)?
Is your content keyword-rich and engaging?
Do all the images on your website have an ALT Text tag?
Step 5:
Comprehensive Link Analysis
Your internal linking structure should make it as easy as possible for search engine crawlers to find different pages on your website. It should also encourage your visitors to stay on your site for long.
Your link structure plays a big role in your overall domain authority. To make sure it's where it needs to be, these are the things we focus on:
Are all your internal links relevant?
Are there any gaps in the internal linking structure?
Are there any spammy or low-quality links?
Are you getting links from different domains or only from selected websites?
Are there any broken internal links?
Does your website have enough backlinks from high-authority sites?
Are there any backlink opportunities that you missed?
Is the anchor text ratio good?
Step 6:
Find Easy Ranking Opportunities
We examine your website to find low hanging opportunities (pages that rank in positions 11-20). We then optimize these pages for some quick wins.
The process of optimizing these pages include:
Adding some internal links to the pages.
Building fresh backlinks to the target pages.
Revising the content to add some more keywords.
Updating the content to make it fresh.
We also conduct extensive competitor research to identify content gaps. This helps us find topics you should be writing on along with some high-volume keywords that may be worth targeting.
Online Reputation Management Services To Improve
The Overall Image of Your Brand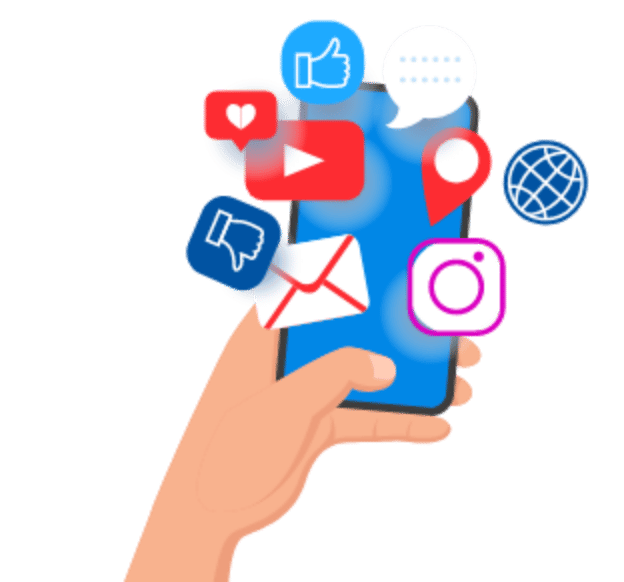 Social Media Monitoring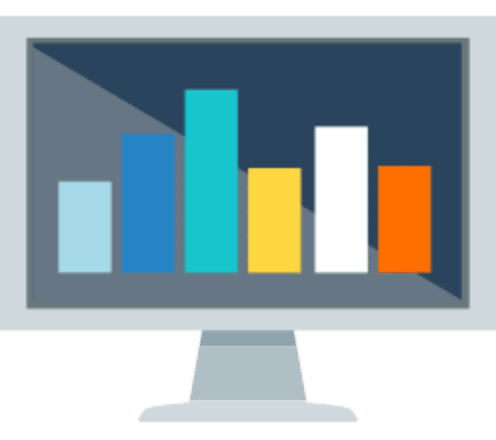 Third-party Review
Sites Monitoring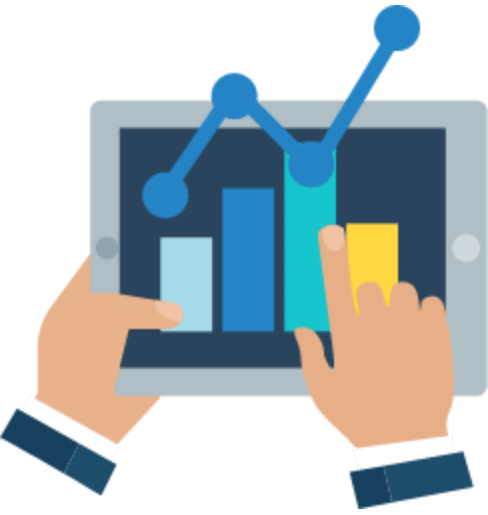 Social Bookmarking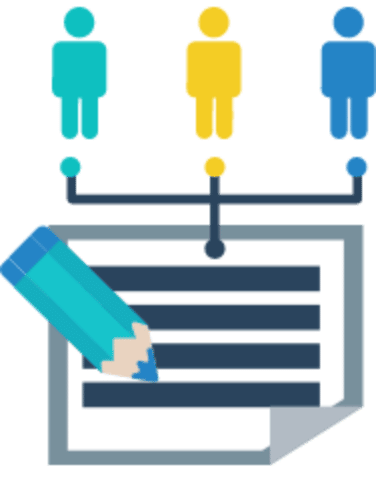 Press Release Writing
and Submission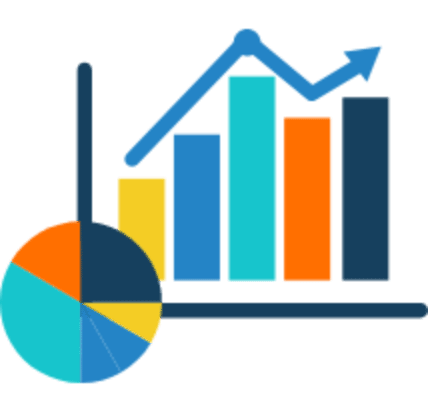 Website Promotion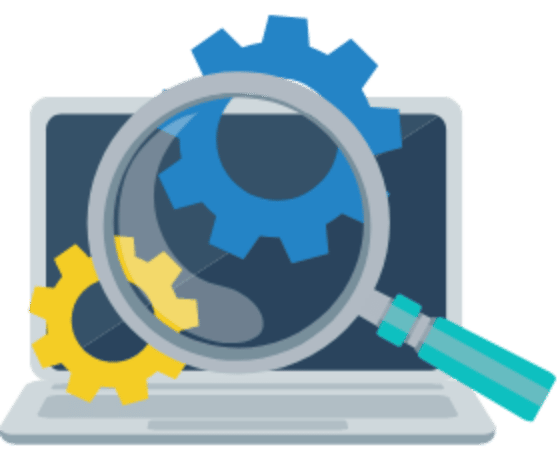 Monitor Search Positions
Our online reputation management (ORM) services will make your customers trust you more than ever. ORM services help you create a better connection with your customers and an impactful reputation for your business online.
As a leading Philadelphia SEO company, we dive deep into your online reputation so that you can be sure you're the one driving the narrative around your brand. This includes addressing previous damage, such as responding to any negative comments promptly and professionally.
ORM is essential because it helps to improve the reputation of your business, and people start to trust your brand. ORM, coupled with SEO, strengthens the position of your brand in the Google search results.
Social Media
Marketing Services
Connect with over 3.08 billion social media users across the globe with our social media marketing services. As a prominent digital marketing agency in Philadelphia PA, we perform customer analysis to find the right social media networks your business should have a presence.
We conduct competitor research to understand what resonates best with your target audience. Our social media experts then create a custom social media strategy to boost the engagement levels of your business and increase your followers.
Our social media marketing services include.
Social media profile optimization.
Social media post creation.
Custom images/infographics creation.
Content strategy for all your social media accounts.
Creation of hashtags.
Sponsored ads (additional cost).
Engaging with your followers.
Create and manage quiz/polls.
Profile reach analysis.
Our Amazon marketing services include:
Dedicated Amazon marketing specialist.
Complete Amazon SEO services.
Category and sub-category optimization.
Professional copywriting.Inventory monitoring.
Competitor analysis.
User engagement analysis.
Amazon's minimum advertised price (MAP) and pricing monitoring.
Amazon advertising.Reporting and analytics.
Amazon Marketing
Services (AMS)
Get on the top of the world's leading eCommerce platform with Amazon marketing services based in Philadelphia SEO best practices. From keyword research to optimizing your product descriptions and images, our Philadelphia SEO company will handle it all so your brand and products become the choice of shoppers worldwide.
Conversion Rate
Optimization (CRO)
SEO without CRO is incomplete. 
Conversions are the lifeline of every business. SEO helps to bring in relevant organic traffic to your website, while CRO helps to convert that traffic into customers. As your Philadelphia SEO expert, we'll engage in conversion rate optimization to maximize the effectiveness of your website and convert more visitors into buyers. We'll also make sure your visitors stay on the page long enough to convert.
Our CRO package includes:
An in-depth audit of your website.
Thorough research covering each stage of your sales funnel.
A/B testing landing pages and CTA buttons.
Marketing strategy plan.
Identifying new conversion opportunities.
Website content update.
Our content writing services include:
Content strategy based on your business goals
Topic pitching and ideation.
Keyword research.
Competitor's blog research.
Unlimited revisions.
Content Writing
Content writing boosts your visibility by helping you rank on the top of search engines for your desired keywords and topics. It also lets you nurture potential customers until they are ready to buy. 
Our in-house team of content writers will provide you with a steady stream of relevant, accurate, informative, and engaging content that's expertly geared toward connecting with your target audience. And because we're a full-fledged digital marketing company in Philadelphia, you can rest assured that all the content we provide for your brand is optimized for SEO.
Full-Service
Philadelphia SEO Company
– Industries We Cover
We provide the local SEO services Philadelphia businesses rely on for connecting with their audience in and outside of the Philly region. 
Our team of expert SEO professionals in Philadelphia has experience working with companies from a wide range of industries, and we're total pros at adapting our SEO strategies to the specific needs of our clients.

Local Businesses
We have been doing SEO for local businesses for years now. 97% of consumers use the internet to find stores near them. We know how to boost your local SEO rankings so that you don't miss your potential customers who are searching for a business similar to yours online.
Local business SEO is competitive because your business needs to compete with lots of similar local businesses operating in your area. We help your local business to rank in Google, Bing, and Apple maps so that you don't miss a single relevant local business lead.
We optimize your business website for relevant local searches and help your business to the local Google snack pack. Your business profile on Google My Business is optimized, and lots of local citations are acquired to make Google trust your local business. We also help you to acquire lots of genuine positive reviews by implementing strategies that lets you earn positive reviews for your business.

Healthcare
Google receives more than one billion health-related searches each day. Our custom SEO plan for healthcare can help you rank on the top for your desired keywords and help the patients to find your website or medical facility. From pharmaceuticals to hospitals, we have generated great results for valuable healthcare brands.
We focus on increasing the existing patient referrals and implement local SEO strategies to increase the flow of patients who are looking for healthcare services in your target areas.
We also help to monitor the online reputation of your business so that patients remain positive and trust your service. We educate healthcare consumers and invite referrals from other sources. Our healthcare SEO services remain unmatched in the entire Philadelphia.

Education
We have created various campaigns and SEO strategies for our clients in the education sector. We have helped universities attract students organically to enroll for different bachelor and master's degree courses.
SEO is a must for educational institutions because students nowadays search for courses online, and without organic visibility of your institution, they won't be able to find you. Be it university or local schools, securing higher rankings is essential for everyone.
We always make sure that you choose the right keywords that help students searching for courses to find your educational institution. Our proven SEO expertise helps educational institutions optimize their website and continually adjust their SEO campaigns, depending on seasonal traffic fluctuations to achieve online success.

Ecommerce SEO Services
Ecommerce SEO is a lot different than any other industry SEO services. It requires product description optimization, site architecture optimization, snippet optimization, and more. We have a demonstrated record of delivering result-oriented SEO services to ecommerce companies.
You really can't succeed in this competitive ecommerce landscape if you don't opt for robust ecommerce SEO services. Our ecommerce SEO experts in Philadelphia have years of experience promoting online stores and we know how to maintain a regular flow of new customers to your online shop.
Moreover, we strive to make your product landing pages user friendly so that you can generate the maximum conversions. Our expert CRO strategies are especially useful for ecommerce businesses.
We always track the latest SEO trends and offer a data-driven ecommerce SEO strategy to improve your existing site traffic and plan for the future.

Law Firms
Our SEO experts can help you outrank other law firms, individual law practitioners, or attorneys organically. We also create strategies to get you more leads from search engines.
Our attorney SEO services in Philadelphia helps people looking for legal services online to find your law firm. We know how important it is for attorneys and legal practitioners to rank on the first page of Google.
As the best marketing agency for lawyers, we make sure your legal firm dominates the search engine rankings and acquires the most relevant leads regularly.

Real Estate
Though people buy properties after visiting it, they begin their search online. Our real-estate SEO strategy is designed in a way to help you attract potential property buyers and increase the chances of them visiting your property.
The chances of people searching for your firm when they look for properties are slim. People are more likely to search with keywords and as a real estate firm, you need to make your business visible to the customers at this very moment when they are searching for properties on Google.
Our real estate SEO services focus on local keywords targeting every area of your business and acquire the most relevant and time-sensitive leads. We help your business solve the problem of home seekers. When people know about your business, they start trusting your brand and are more likely to strike a deal with you.

Travel Sites
We are a professional SEO agency for travel companies.
Travelers do a lot of research before visiting a new place. Our travel-specific Philadelphia SEO services can help you get in front of these travelers right when they're searching for businesses similar to yours. Not only does this increase the chances of conversion, but it also boosts your brand awareness.
We provide cutting-edge travel SEO services to get your travel business on the first page of Google, where it is most likely to be seen by the maximum number of relevant prospects.
We also identify search intent targeted keywords and optimize your site for customer-centric content. Get in touch and see just how much mileage you can get out of our targeted SEO services for travel businesses.
Why Hire The Top Rated
Philadelphia SEO Company
?
In an industry full of agencies that overpromise and underdeliver, reputation is everything. We have built a reputation as a Philadelphia SEO company with 100% transparency, and we make sure you always know what we're doing on your behalf and have 24/7 access to all of your data.
You should choose us as your SEO agency in Philadelphia because you will get: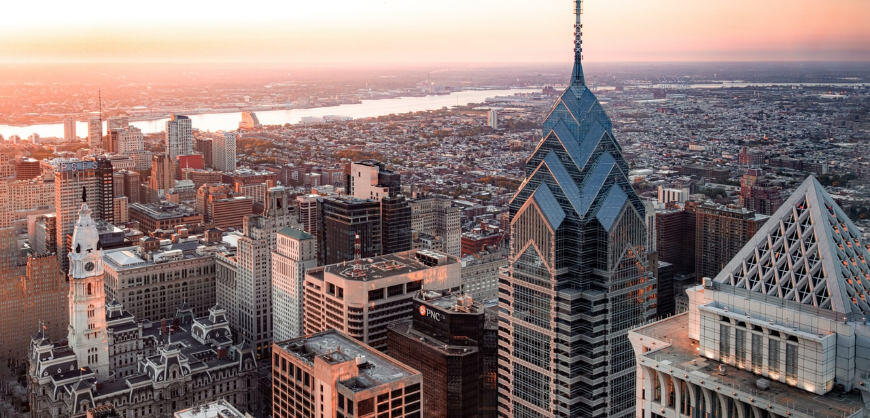 Dedicated Project Manager: We understand the importance of having dedicated project managers who keep you updated with our process. Should you need any assistance, you can reach them via email or phone (as per your preference).
Expertise: Our SEO professionals have an average experience of more than a decade. They are well versed with all the SEO tactics and stay on top of search engine algorithm updates.
Complete Research: We conduct extensive competitor and audience research to understand your industry better. This helps us optimize your website in a way that brings results.
Site Health Check: We invest our time to review the health status of your website. It includes analyzing usability, content, CTA placement, and domain authority.
Reporting: We send monthly performance reports and campaign analysis. It includes the key metrics that matter to your business. We also email you an in- depth report once every quarter that contains every detail about what we have done for your website's SEO.
Custom SEO Strategy: We realize that every business has unique requirements. Thus, we provide a tailor-made search engine optimization strategy that fits your business needs and budget.
In-house Content Writers Team: We have an in-house team of content writers who can provide you with informative, compelling, and engaging content that helps drive more traffic to your website.
Expert
Local SEO Services Philadelphia
Businesses Can Trust
As the best marketing agency in Philadelphia, we offer all of our client's local expertise for getting the job done right. Our strategic digital marketing services help your business grow its profits and maximize overall revenue, providing a cost-effective extension of your marketing team with a sole focus on delivering the best results.
Leverage The Power of PPC Ads To Acquire More Customers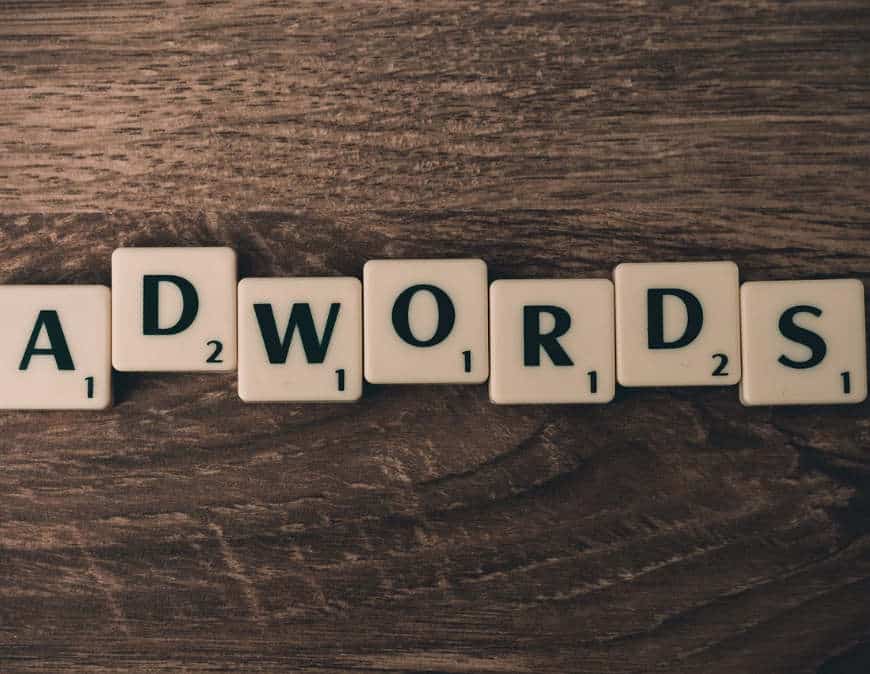 Quickly spread the word about your products with pay-per-click advertising. Place bids on keywords associated with your pages or products. The more your bid, the higher your business will rank in a keyword search.
We bid on long-tail keywords. Since specific keywords are commonly associated with lower bids, long-tail keywords help save money. However, we take care to avoid the following:
Broad keywords: We avoid bidding on short keywords unless it's highly relevant because higher bids force you to pay for useless clicks.
Bounce rate: We avoid directing customers to any page other than your specific landing pages to reduce the bounce rate and improve conversions.
Impatience: We know PPC takes time to produce results. We recommend giving it a few months and tweak your ads to make them profitable.
We think about the amount you're willing to spend on PPC ads as well as the number of products you wish to list. Also, we think about the right advertiser for promoting your product – the popular ones being Google Ads and Microsoft Bing Ads.
Custom
Philadelphia SEO Service
& Marketing Solutions 
We understand the need for an evergreen marketing strategy that generates leads all year along. We have expertise in planning custom marketing strategies for Philadelphia businesses.
We take the help of data analytics, powerful marketing tools, and conduct extensive marketing research to craft a digital experience that your target audiences will remember for years to come.
Optimize Your Site
For Voice Search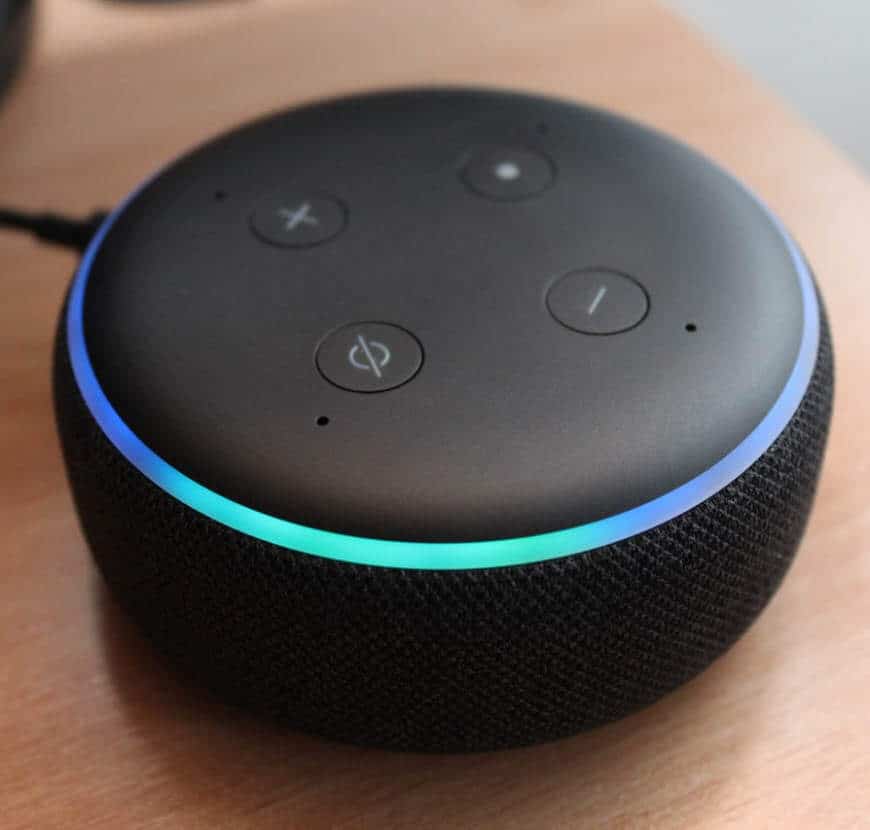 More than 70 percent of consumers use voice searchers over regular typing. We help you to optimize your content for voice search to grab organic traffic from search engines. We capitalize on long-tail keywords without stuffing them unnaturally into your content.
Our voice search SEO experts pay attention to queries in the form of questions and adapt the contents of your website to these queries.
Focus on "who", "why", "what", and "where" queries since they are common trigger words in voice search.
Ensure your answers are below 30 words and separate them into paragraphs.
Come up with unique product descriptions that sound amazing when read aloud.
Since most voice searches occur on mobile devices, speed is a key factor.
Repurpose the words, style, and tone to use as voice search makes the keywords and language to use more flexible.
Thanks to the integration of on-site voice features, we help your customers connect with your customer service through voice-activated chatbots capable of answering shopper complaints and questions.
Plan Effective Email Marketing Strategies
American millennials check their emails while performing different activities. We leverage this user behavior for the growth of your business. We help you collect your store visitors' email addresses using tools such as autoresponders, opt-in forms, campaign tracking tools, and list management systems.
Our email marketing experts rely on your shopping cart's email marketing integrations or platforms like Constant Contact or MailChimp to communicate with potential buyers. The performance is extended with features such as spam filtering, split-testing, and APIs.
With 68 percent of GenZ reading company emails, we give them something valuable in exchange like:
Cheatsheets
Free user guides
Discounts
Free ebooks
Downloadable gifts
We follow effective email marketing strategies for generating the most relevant business leads:
Conduct A/B Testing – We know what drives conversion among your customers. We create two emails for your customer base and find out which version results in the highest CTR.
Write a Catchy Subject Line- We do not include misleading or clickbait subject lines. We ensure they contain some character.
Get Personal – We include the names of customers in your email and maintain a casual writing style with zero grammatical errors.
Make Emails Entertaining and Informative – We consider your target demographics and write emails that are relevant for your audience. The best emails do not have walls of text. We break up your messages using color blocks, CTA buttons, bullets, and improve readability.
Use a Mobile Responsive Design – We ensure customers can read your email on all mobile devices. Otherwise, all the hard work will end up in the trash.
Unleash the Power of
Influencer Marketing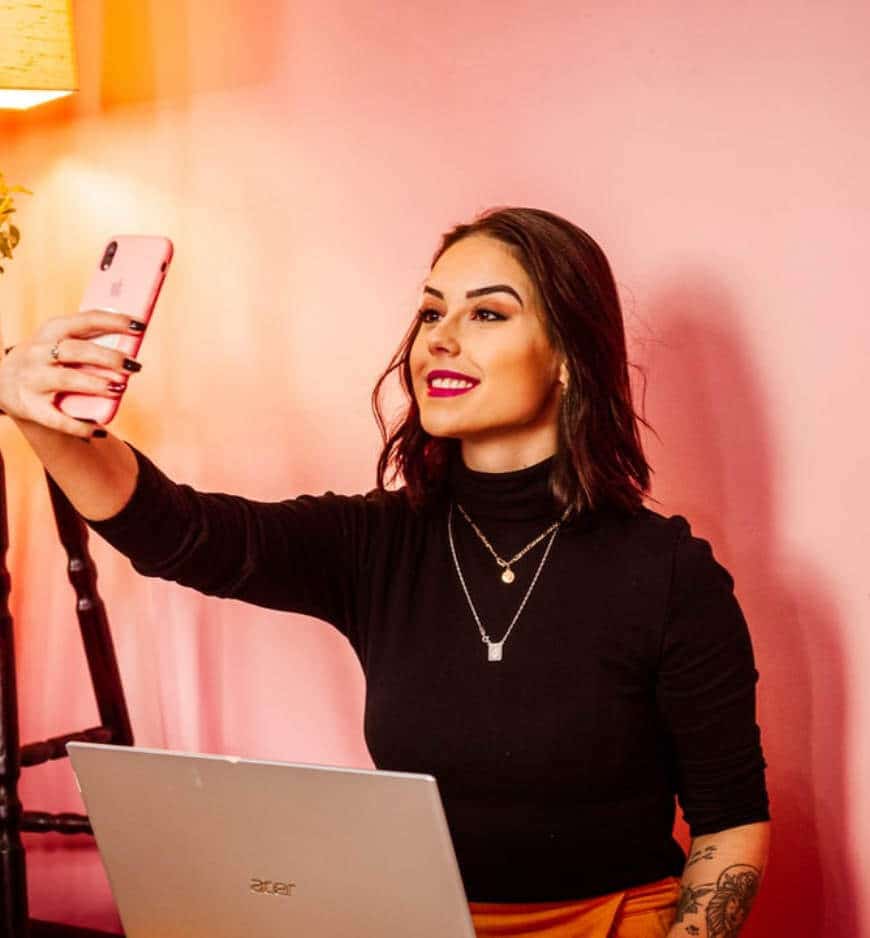 More than 50 percent of consumers trust influencers, while 40 percent purchase products that are promoted by them on social media. What's more, 90 percent of marketers feel that the ROI from influencer marketing is better or comparable to other marketing channels.
Take advantage of the impact influencers have on followers. We help you find the perfect influencer for your business based on the following metrics:
Influences who target potential buyers.
Influencers who have human followers instead of bots.
Influencers who can disseminate your messages effectively with their followers.
We help you negotiate with your preferred influencers and settle on terms like promotion incentives. Once you agree to work with an influencer, we help you generate a coupon code for his/her followers and encourage influencers to use the codes for promoting your product.
We always engage with the audience of influencers and address concerns and questions on time. We make sure the influencer we choose caters to your niche. We communicate clearly to know what their services entail and search for popular influencers online to find personalities with followers your business would like to target.
Flexible
Philadelphia SEO Service
Packages That Suit Every Business
Our affordable SEO packages are suited for every business. We always follow the Google guidelines for optimizing a website. We have a decade of excellence in optimizing websites. Here are some of the top features of all our premium SEO packages:
Complete site structure analysis.
Identification of the most profitable keywords for your business.
Keyword mapping so that every landing page matches the user intent.
Geo-targeting to improve local SEO.
Google Map Listing optimization to generate the most relevant SEO leads.
High quality and relevant link acquisition.
Voice search optimization.
Featured snippet optimization.
Google Analytics and Google Search Console set up and analysis.
Content duplicacy and Google penalty check.
Comprehensive competitor analysis to identify the USP and strategies of your closest competitors.
Initial link audit.
Complete ON Page optimization with optimized Title tags, Header tags, Alt tags, and anchor text.
Site speed and mobile friendliness check.
Google sitemap and HTML sitemap creation.
Blog posting and blog optimization.
W3C Optimization.
User experience optimization.
Conversion rate optimization to generate the maximum leads.
Guest blog posting for the acquisition of the highest authority links.
Content writing and content optimization.
Top SEO and Digital Marketing Tools That We Use
We use the following SEO and digital marketing tools to generate ROI-friendly results. Dominate the search engine result pages by choosing one of the most trusted SEO agencies in Philadelphia. We have SEO packages for large, medium, and small scale businesses. Do not hesitate to contact us for a free SEO audit.
SEMrush
WooRank
Ubersuggest
Ahrefs
Google Search Console
Google Analytics
BuzzSumo
Screaming Frog
Open Site Explorer (OSE)
Ontolo
Google Keyword Planner
KeywordTool.io
Answer The Public
Google Trends
Yoast SEO
Hunter.io
GT Metrix
Google Page Speed Insights
Ahrefs SERP Checker, and other specialized SEO software.
Get The Much Needed Media Coverage For Your Business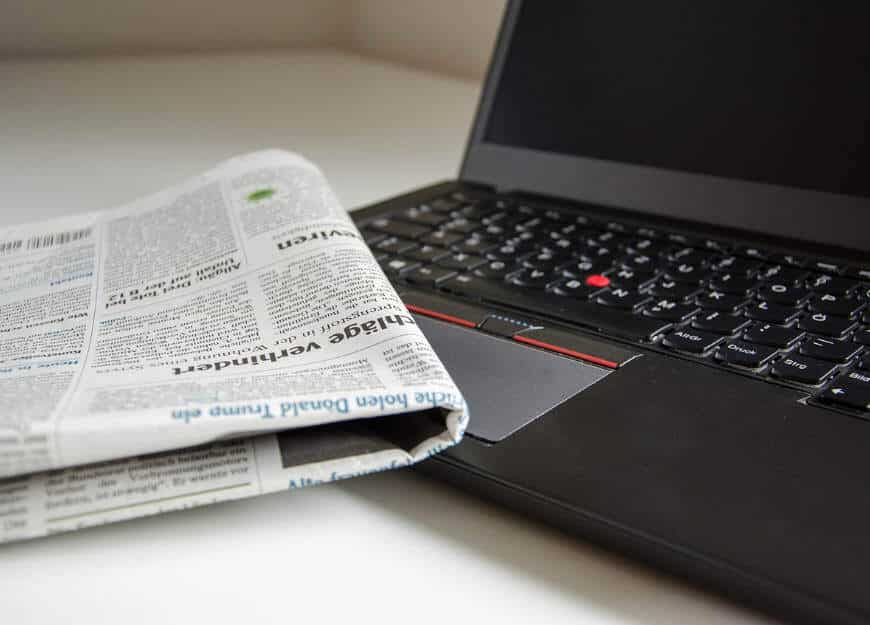 We help your business acquire the much needed media coverage. Our media outreach specialists have partnered with the prominent media publications as per your industry niche to give your business valuable media mentions to improve branding and generate direct business leads.
We have helped business acquire brand mentions on the following reputed publications:
Forbes
Entrepreneur
Search Engine Watch
Inc
SEMrush
The Huffington Post
USA Today
The Washington Post
Social Media Today
Business2Community
Acquiring press and media coverage can do wonders for your business. People trust companies that have been featured by well-known media publications.
1 – Do I Need SEO?
Yes, you do. When consumers discover your brand on search engines, they're more likely to click on your website. Besides, SEO helps you drive traffic from your desired keywords, enabling you to attract highly-qualified leads.
Online competition is getting tougher because almost every business is opting for SEO services. If you leave your business at the hands of a novice SEO expert, then your business won't be able to rank in the first page of Google. We have decades of experience managing SEO campaigns for our clients and we know our job well.
2 – How Much Time Will It Take to See Results From SEO?
There's no fixed time. Results vary based on various factors. Generally speaking, we see measurable results in the first 4-6 months. However, SEO results grow exponentially over time. This means once you start seeing results, it'll continue to grow (unless you stop doing SEO).
3 – Will My Website Always Rank On Top After You Have Optimized It?
SEO is always changing, and one cannot guarantee a top position all the time, although we put our best efforts to maintain them. Since rankings depend on more than 200 factors, no agency can promise that you'll always be at the top for your industry keywords.
4 – What Are the Types of SEO?
There are three types of SEO. These are:
On-page SEO: It refers to optimizing your webpage content to rank higher in search engines. On-page SEO includes publishing high-quality articles, optimizing your headlines, title tags, meta descriptions, and more.
Off-page SEO: It refers to all the activities that you do outside your website to boost your position in search engines. Off-page SEO includes acquiring backlinks, social signals, guest posting, influencer outreach, forum posting, and more. Technical SEO: It refers to optimizing the technical aspect of your website that affects your rankings in search engines. Technical SEO includes loading speed, robots.txt, sitemaps, breadcrumbs, HTTPS requests, 301 redirects, and more. When it comes to search engine rankings, all three hold equal importance.
5 – Which Is Better, SEO or PPC, and Why?
There is no clear winner among SEO and PPC. Both are better because both have different goals. SEO helps you get on the first page of the search engine results page organically, while PPC aims to improve your revenue by attracting leads inorganically. When used together, SEO and PPC can increase your chances of ranking highly for your target keywords and attract leads through two different channels.
6 – What Factors Affect My SEO?
There are around 200 factors that influence a website's ranking in Google. It includes content length, keywords, loading speed, bounce rate, average time spent on site, and more.
We analyze every factor that can have an impact on the organic presence of your business. Google ranking factors are secret and are not disclosed by Google. However, with our years of SEO practice, we know what Google likes, and we optimize your website according to the current guidelines provided by Google. You start to see the results in just a quarter.
7 – How Do You Acquire Backlinks?
We build backlinks in an old-school way. The strategies we use for link building includes:
– Email outreach.
– Skyscraper technique.
– Guest posting on related websites.
– Posting on niche forums and Q&A sites.
– Publish link-worthy content, such as infographics, statistics, in-depth guides, etc.
– Promoting your content on social media.
– Leveraging HARO (Help A Reporter Out).
– Partnering with influencers who can share your content on their social profiles and drive tons of traffic to your site. Traffic ultimately brings the much needed natural backlinks.
8 – How Much Does SEO Cost?
The monthly cost of your SEO depends on your marketing goals. Whether it's local SEO, eCommerce SEO, or enterprise SEO, many factors are considered when determining a custom quote. It also includes the number of keywords, the depth of your website, and your current SEO status.
Award-Winning Digital Marketing and Miami Web Design Agency






Ready to Join Forces with a
Philadelphia SEO Expert
?
Call us today to get a FREE PROPOSAL and take your business to the next level. Our customized SEO plans are effective for both local and global businesses, and are tailored to each client so you know you're getting quality attention. 
Efficiency is always the goal. We analyze your current marketing spend and devise plans to cut down costs. Find out which channels are delivering the highest ROI for your business, and eliminate waste wherever you can. We also use A/B testing and recommend strategies that are data-driven so you only focus on the efforts that are most likely to produce results.
Our clients love us! Don't hesitate to book a free consultation and find out how you can double your traffic and leads in no time.