Local SEO Services
Local SEO services from SEO Brand help get your website in front of your community. With qualified expertise in Google My Business optimization, link building, technical SEO, and more, we make sure that your business appears higher in local search results—and that you form those key connections with the people who are looking for the exact solutions that your business provides.
Google and other major search engines have replaced Yellow Pages as the go-to source for finding everything from local plumbing services and physicians to the hottest brunch or date night spots, which makes it more important than ever that your business has a dedicated local SEO strategy in place. Targeted local search engine optimization services from SEO Brand do just that, providing your business with expert-level SEO support so that you can increase profits and prospects in your local market.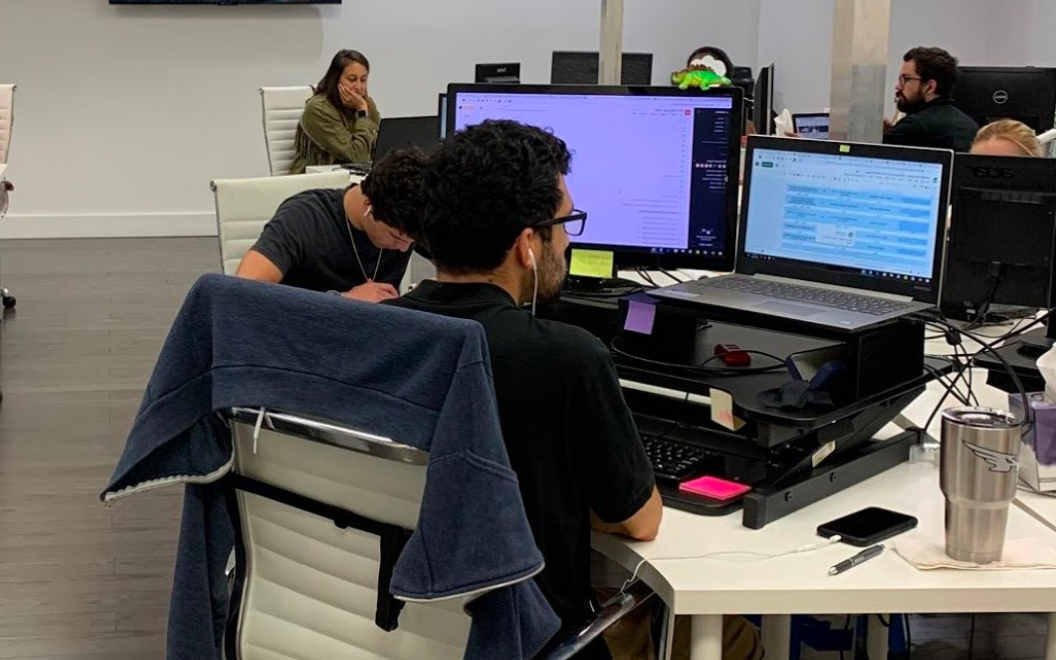 What is Local Search Engine Optimization?
Local SEO is a digital marketing strategy that helps your business rank higher in local search results. It includes a wide range of services that work to boost your business listing and improve visibility, which, for a small business serving a primarily local community, can make all of the difference in your ability to effectively reach your target audience and make more sales in your area.
SEO Brand offers affordable local SEO services that utilize targeted analytics to make sure your website comes across users at the local level. Our experts perform a deep analysis of all facets affecting your web presence in your region, including web and technical analytics, competitive analysis, keyword research, and local demographic data to build you a detailed, action-forward plan for reaching the consumers you're looking for (and who are looking for you). We'll help place your website in front of users, specifically within the United States and your target consumer area, all while using a variety of SEO solutions to help ensure that your website ranks higher when local users are looking for your products or services.
Our digital marketing services for small businesses are fully comprehensive. From building your ranking in local search to helping you gather more positive reviews and testimonials, we'll make sure that we cover all angles related to improving your local SEO presence and bringing more customers to your door.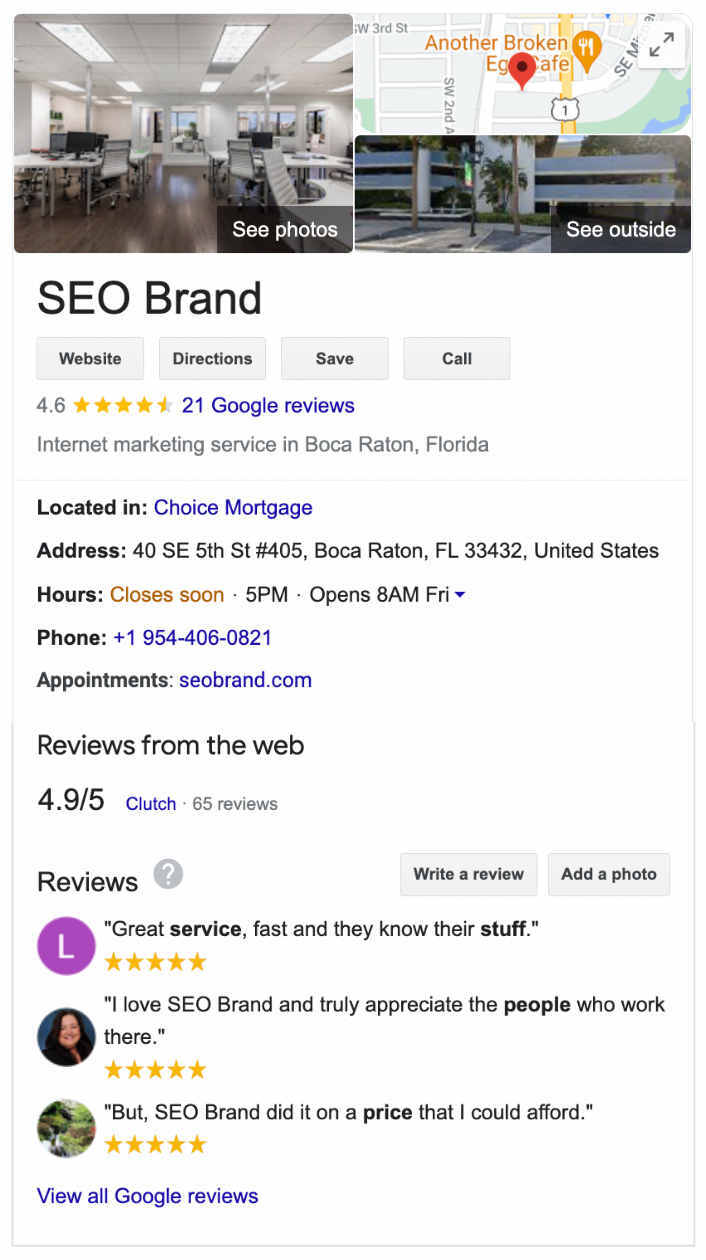 As part of our local marketing service, we'll perform a comprehensive local search audit of your business to get a full-picture view of what's working and what's not before we start.
The internet brings a rapidly increasing amount of direct competition, but it also brings new and creative ways to get an edge on your competitors and prove to consumers why your business is the best at what they do. Success starts with an openness to change and adapt, so even if your business has been around for years you're still sure to benefit from best new practices for optimizing your local business presence and getting your information in front of your targeted audience.
The local SEO audit takes a deep dive into the individual operations and objectives of your business, as well as those of your competitors in the local marketplace. This is essential because it helps us understand exactly where you stand, particularly existing advantages that we can build upon and areas that require improvement.
A thorough audit helps us design your custom local SEO strategy, which we'll then implement and sustain on your behalf. It all starts with a discovery process, during which our team will analyze a number of key factors related to your large or small business.
We'll want to figure out the following:
The strength of your Google My Business listing
Consistency of your business information in local citations
Quality of your on-site user experience
Domain authority and how your site currently ranks in local search results
What factors are holding your site back from ranking higher in local search, such as poorly optimized content, URLs, metadata, technical website issues, etc.
How strong your off-site SEO presence is and what publications and portals we can work with to improve it
What keywords will best help elevate your business listing in the search engines
Quality of your link building network and local search citations
In addition, we'll perform a detailed competitor analysis to determine precisely who you're up against in your local business market and who you need to outrank in the search engines. This includes:
Identifying your direct and indirect competitors
Looking closely at your direct competitors to determine what they're doing correctly and where they're faltering
Forming a local SEO strategy based on improving on your competitors' successes and avoiding their pitfalls
And while your website is a significant part of your web presence, we'll also take a look at off-site data, such as your social media performance and appearance (or lack thereof) on reputable, related sites. This includes:
Examining the strength of your online community on a variety of social platforms
Figuring out what people are saying about your business in reviews, press channels, and directories
Looking at the extent of positive SEO activity on other outlets, particularly links leading back to your site
Based on what we learned during the auditing process, our local SEO specialists will devise a personalized plan for your large or small business geared specifically toward helping you dominate in local search SEO. The more we know about your site going into the process, the better equipped we'll be to kick off your local campaign and get more eyes on your website, your Google My Business listing, and your products and services.
Your Local SEO Strategy
What can a local SEO service do for your business? Targeted search engine optimization on a local level is integral to your business's ability to reach and convert your local consumer base. And that's key: 91% of consumers say they'll choose a small business when it's convenient, and 74% say they'll choose one even if it's not. If you're failing to place your Google My Business listing and website in front of the right audience, you're missing out on a huge opportunity to increase profits in your local market and create a sustainable, scalable business.
As a premier local SEO company, we offer a variety of services that are all geared toward helping highlight your business where it really counts. If it helps your small business do better in local search, we've got a strategy to help make it happen.

Keyword Research
We'll identify the optimal keywords for getting your local business higher in the search rankings, then put together a plan for incorporating those keywords into your content, headers, and tags. Our expertise in keyword research means that you don't have to worry about missing out on the words and phrases that are most likely to reach your audience—or that your competitors will reach them first.

Google My Business
Your Google My Business listing plays an important role in your success with local SEO. We'll help you claim it if you haven't already, and optimize it so that the information is accurate and driven toward conversions. With Google My Business services from SEO Brand, you'll greatly increase your chances of appearing in the top of Google's local search listings. You'll also build brand awareness and take control over your online reputation, with business listing benefits that ensure you establish more trust and credibility with your customers.

Local Link Building
The better your link building strategy, the more likely it is that your business will get in front of the people who matter. Our search engine optimization team can handle all aspects of securing high-quality inbound links for your business, with a keyword-focused local link strategy that lets Google and other leading search engines know exactly what your site is all about and where you are located. In addition, we can make sure that your links are on point throughout all of your digital marketing materials, from your Google My Business listing to your email newsletters—and everything in between.

On-Page Optimization
You don't get to be a leading local SEO company without knowing a thing or two about on-site SEO. We'll analyze all aspects of your website to ensure that it's set up to succeed with your local audience, including making sure that your business is ranking for geo-specific keywords in your content and metadata. Depending on your number of target locations, we'll also create new city-specific pages for your site so that search engines know exactly who you're serving, with a cross-channel optimization strategy that loops social media and other off-site SEO practices into your on-page efforts.

Technical SEO
Something as simple as a slow page loading time can have a seriously negative impact on your organic search ranking. To make sure it doesn't, we'll employ technical SEO tactics that assess your website's performance and make improvements where necessary to stay compliant with search engines and make your site accessible for all users. It's a win-win: you'll get better performance in local search, and your visitors will get a better experience when they access your page.

Content Writing
Become an expert in your local market. We work with top copywriters to produce high-quality content that elevates your site authority and brings more eyes to your page. Our team of SEO strategists will design a content marketing plan for your business that includes blog articles, guides, press releases, guest posts, and more. We'll also optimize your existing web content so that it meets the mark in terms of local keywords, links, and anything else that impacts its ability to rank at the top of local search results.
Affordable Local SEO Services
You Can Rely On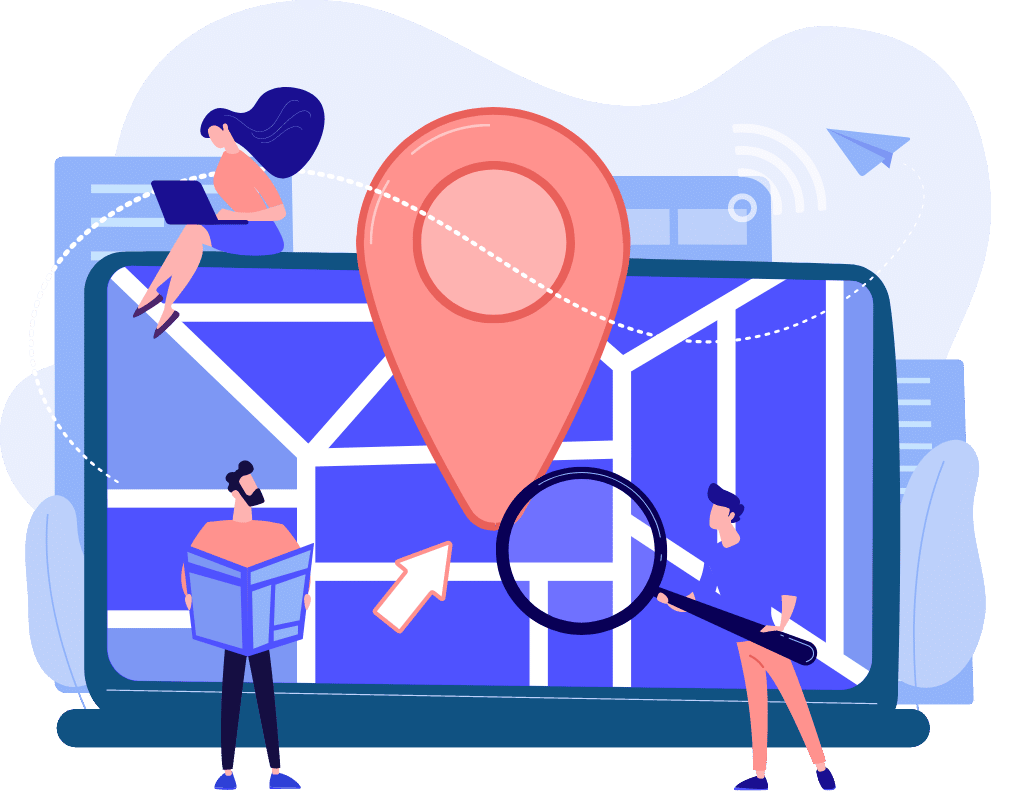 When it comes to local SEO, Florida-based SEO Brand has all of the expertise your business needs to get in front of your local audience consistently.
There are millions of searches taking place every single day for local businesses. If you're not focusing on local search engine optimization, you're missing out on a significant amount of business—and the longer you go without taking on a targeted local SEO plan, the further you'll fall behind and the harder it will be to bounce back.
SEO Brand is an SEO company whose business is improving your business. We'll provide you with a personalized team of agency pros who will dig deep into your business's current local SEO practices and provide expert, actionable tips for ranking higher and bringing in more customers. We also offer an extensive list of other digital marketing services to assist your business in outperforming the competition in organic and paid search.
Local SEO by City:
Request FREE Proposal
If you're ready to get started, give us a call at 888-736-2571 or send us an email at info@seobrand.net. We look forward to helping you better connect with consumers in your local community.