Amazon EDI Integration
High volume sellers on the largest e-commerce site in the world have one thing in common: Amazon EDI. Among many amazing benefits for sellers on their platform, not many know about the process or are too confused by it.
As proven experts in Amazon EDI  integration solutions, SEO Brand guarantees easy EDI compliance to any Amazon vendor without the use of costly third party software. We engineer these Amazon solutions with custom code that you own.
So much goes into full implementation and management of this integration process that companies find it more cost and time-effective to outsource the tasks to proven Amazon trustworthy specialists, like SEO Brand.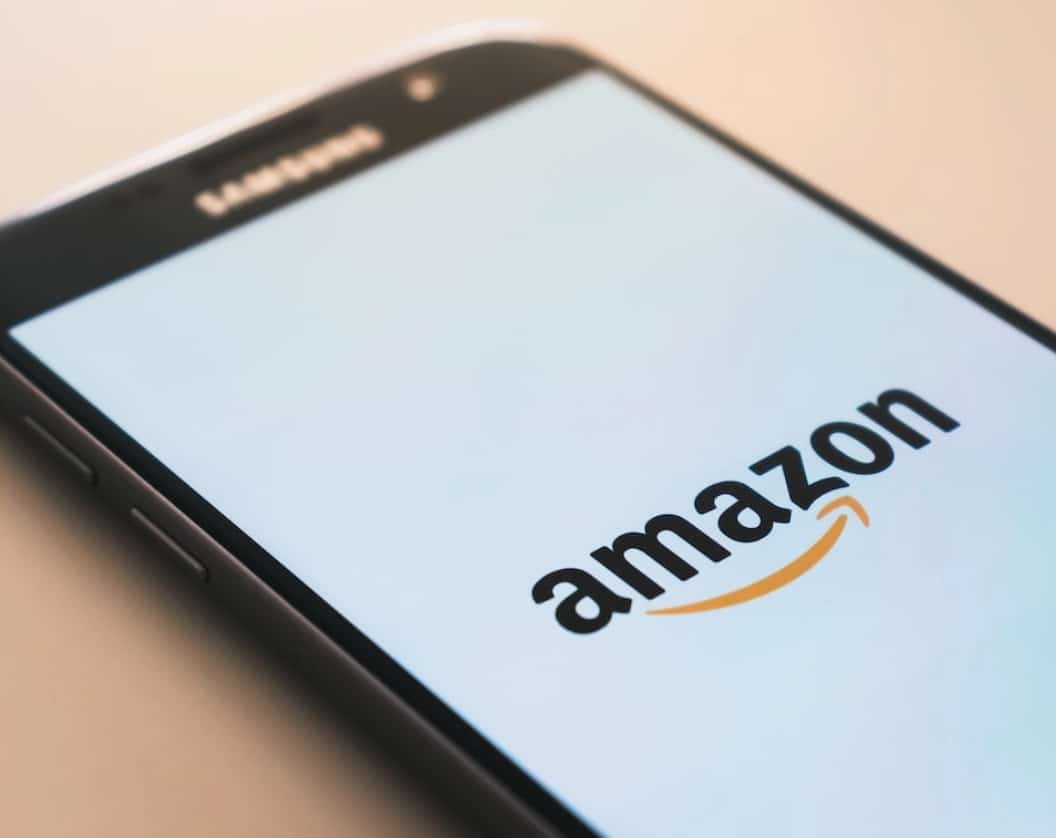 Focus On Your Business And Leave The EDI Compliance Complexities To Us
You'll partner with an able, certified team with over 20 years experience that will help you not only understand the compliance requirements but fully design and implement them for your organization.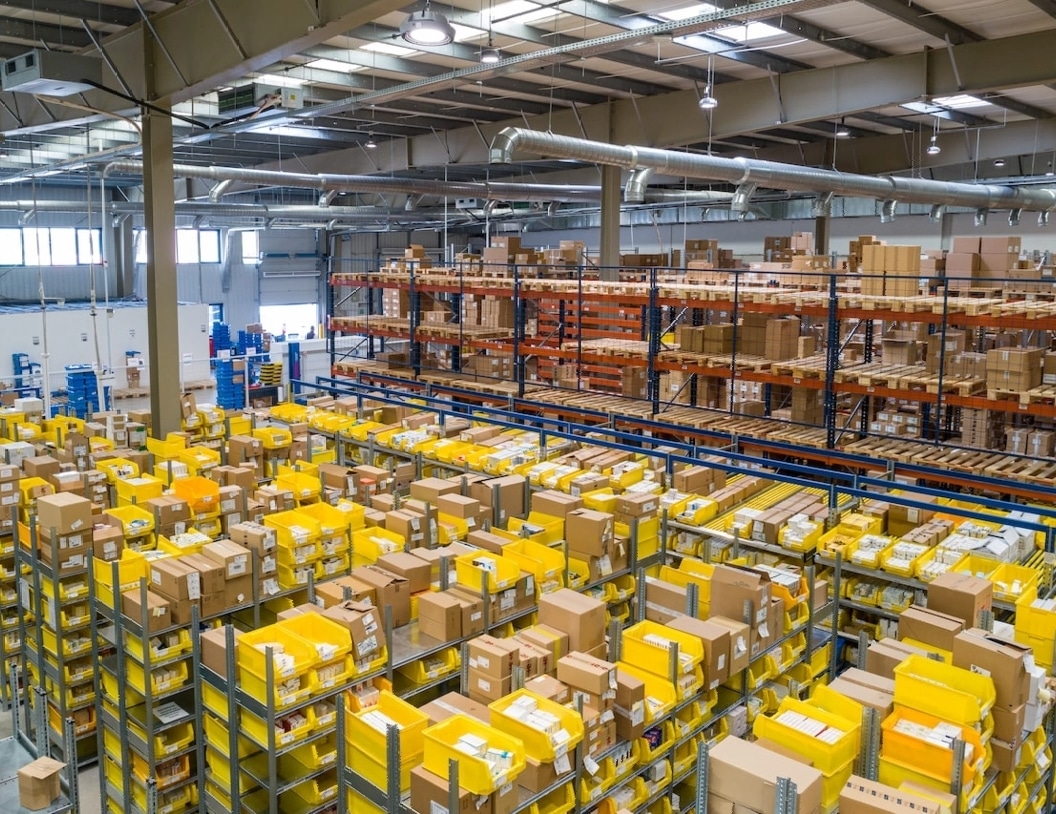 When listing your products on Amazon, there are ways to offer your goods and services.
Amazon Seller Central: Using this portal, you promote, sell, and deliver products directly to buyers on the retailer's official website.
Amazon Vendor Central: Here, you sell your products in bulk directly to Amazon, who sell and ship them under their brand name.
Smooth product inventory and confirmation communication is imperative for long-term success on Amazon, especially if you are looking to scale. This is where Amazon EDI comes into play.
Should You Invest In Connecting Though EDI?
Maybe. Do any of these apply? If the answer is yes to any of these questions, you might want to consider it:
You are already an Amazon supplier using either Seller Central or Vendor Central portal so determine which platform you are on first.
Manual retyping data from and to Amazon takes too much of your labor, money, and time.
You are looking for an easy and quick solution for Amazon automation.
You have limited the number of products you can sell on Amazon because you cannot process larger order volumes.
Your existing web-based solution limits the volume of orders you can process
You want to invest in EDI, but lack the infrastructure and technical know-how of implementing the concept.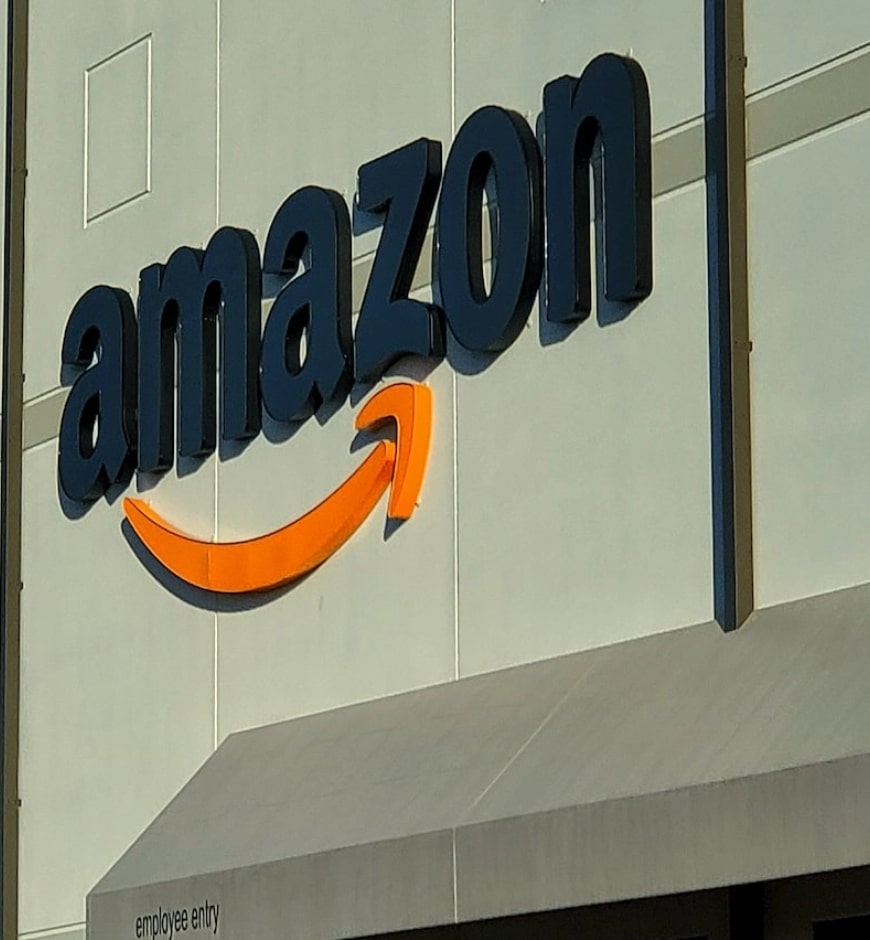 Why You Should Hire SEO Brand For This Delicate Integration?
We have 20+ Years of experience. We know both Amazon and EDI inside and out.
We excel in making EDI integration seamless for businesses classified as Amazon sellers or vendors. Retyping data and manual entry become a forgotten past.
Unlike our competition, Our EDI integration solution is deployable in days, offering you a quick and cost-effective way to increase your product and brand exposure in the USA's #1 e-commerce retailer.
With SEO Brand compliance services, you OWN the code we will custom write for you that automatically process orders from Amazon and tracking information, thereby maximizing your potential on Amazon.
That code will also reduce errors, chargebacks, costly errors, and labor costs, so you lower your overhead costs and increase your ROI.
We pride ourselves on offering a universal EDI solution that can connect with major ERPs, including NetSuite, SAP, Sage, and Microsoft.
Be assured of top security with our 24/7/365 security monitoring using world-class security protocols and tools. Your transactions are safe in our hands.
We will build out your real-time tracking, providing you with accurate EDI reports applicable to your business. Analyzing invoices, sales, order receipts, and income generation can't be more effortless with our Amazon EDI solution.
We don't just stop at integrating your business systems with your vendor account with Amazon EDI. SEO Brand offers continued maintenance and readily available support, making sure we fulfill your Amazon EDI needs with utmost professionalism and friendliness.
Our agency has an entire digital marketing department compiled of Amazon marketing experts. After connecting your EDI , we can focus on scaling your business even further with continued Amazon SEO Services for faster product ranking and revenue growth with continued Amazon PPC Management as well.
If Hired What Will Services will SEO Brand Perform?
Create the bridge between your system and Amazon's. Our EDI specialists will walk you through the steps of EDI setup, which normally follows the following steps. Here is how we will do it: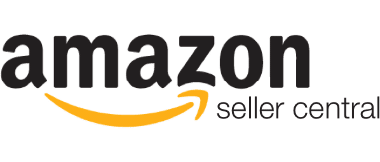 Setting up the Connectivity
In your Amazon Vendor Central portal, you'll see a section labeled "EDI-Self Service Setup." This is where the connection process begins.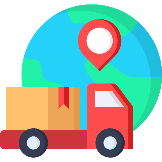 Enabling Global Settings
This step is aimed at getting your business system to interact with Amazon's server. Part of this stage is downloading and installing a server authentication certificate that helps create an encrypted connection for secure data flow.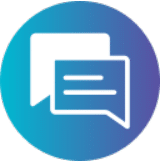 Setting up the EDI Messages
Following the connection, our team will test and enable the EDI messages discussed earlier. You can have us implement all or some of the messages, having guided you through Amazon requirements and specifications.
What is Amazon EDI?
It facilitates integration between your business software system and your Amazon seller account. It sets the stage for a seamless flow of communication in both directions, whether you intend to list new items, prices, SKUs… in your Amazon store or want to integrate an order extracted from Amazon into your software system.
Whereas Amazon provides EDI at no additional cost to vendors, fulfilling the compliance requirements, and integrating the platform into business systems is a challenge to most Amazon sellers. In order to understand why this is a challenge, it's important to fully understand how this powerful connection works.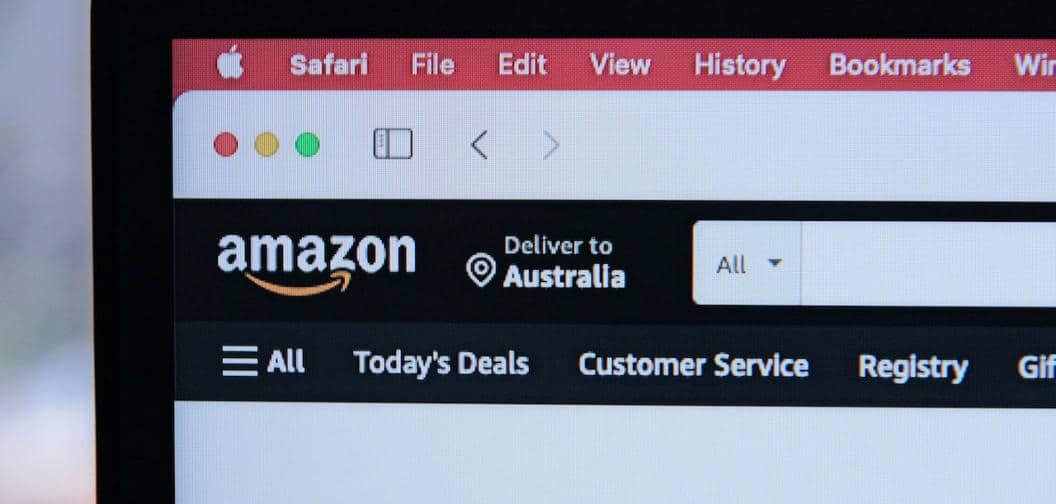 How Does Amazon EDI Work?
A common question indeed. By definition, EDI (Electronic Data Interchange) is a computer-to-computer exchange of data between trading parties. It's been around since the 8 track player so it's nothing new.
You can think of Amazon EDI as two servers exchanging data packages in a way similar to servers emailing each other with attachments. The receiving system can decode and process these attachments, known as EDI messages. Its one system is completely mapped to the other, meaning they trust the information being sent at lightning speeds.
EDI on Amazon helps to eliminate too much manual work involved when accepting and fulfilling orders on the Amazon vendor or seller portal. For suppliers with higher order volumes, manual data entry can take at least 15 hours per week, bringing about additional expenses and higher chances of human errors. Considering you are probably an Amazon seller researching this topic, you know this pain all too well.
With Amazon electronic data interchange, you speed up and automate your business processes on Amazon, thus reducing operational costs and improving efficiency.
For an Amazon vendor, EDI can implement four principal messages related to the primary order processing operations. They are:




EDI 856:
Advance Shipping
Notice
You can pick any of the Amazon EDI interfaces classified into the following three categories depending on the order volumes;
Small Suppliers
For vendors who supply 1 to 999 orders a month. The suppliers exchange files with Amazon via the AMTU (Amazon Merchant Transport Utility) software.
Mid-Sized Suppliers
Suitable for sellers who supply 1000 to several thousand orders per month. Data exchange is implemented over the web via an AS2 encrypted EDI.
Advanced Web Service
interface for larger order volumes.
What Should You Implement?
There are plenty of routes to consider when integrating your business software into Amazon EDI, depending on your needs.
You can implement EDI for just one message, for instance, EDI 850(Invoice) or EDI 810(Purchase Order) message. Here, you generate an invoice in your Enterprise Resourcing Planning (ERP) or accounting system and send it through EDI.
You undertake other order management practices on the vendor portal. This really depends on how you are set up on your inventory system as not all POS systems are the same.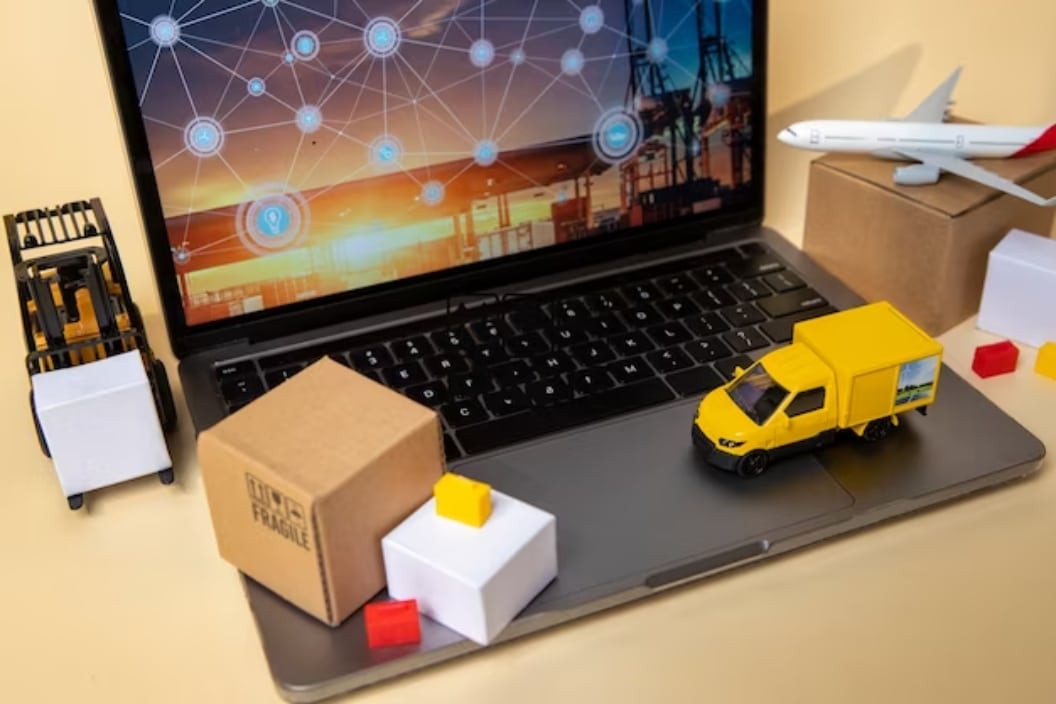 Another option is to completely integrate Amazon EDI into your ERP system. This is especially important for suppliers who use elaborate ERP systems such as SAP and NetSuite. This is where many Amazon sellers run into a challenge so it is important you understand how to integrate all EDI messages into your ERP, so you process all order management practices on the ERP rather than the vendor portal. It removes all of the manual work.
If you don't have an ERP or you manage several sales channels, you may find it convenient to connect Amazon EDI into your order management system (OMS). Another option.
Why Work with Amazon EDI?
Amazon EDI eliminates the hassles of manual order processing. Having to fulfill an order manually on Amazon is often time-consuming and prone to errors such as duplicate data entry.
EDI automates the entire process, streamlining operations while keeping away costly mistakes.
Amazon EDI Eliminates the chances of replaced or delayed POAs (Purchase Order Acknowledgment). This helps you save a substantial amount of money, considering that Amazon Vendor Central charges a fine for wrong POAs. The penalty is usually up to 1% of the total costs. Ouch.
Flawless creation of ASNs (Advance Shipping Notices). Amazon EDI errors at bay when creating ASNs, saving you from potentially hefty fines from Amazon. The retailer penalizes late ASNs with a charge ranging from $5 to $150. Not cheap.
Streamlines inventory label generation: Since 2018, Amazon requires vendors to comply with License Plate Receive (LPR) standards to eliminate inefficiencies associated with unpacking and repacking to confirm the content of every shipment. Amazon EDI helps you generate LPR-compliant labels and shipments, providing an impressive deal of accuracy in your inventory while reducing chargeback/fee disputes.
Invoice automation: Amazon requires you to submit invoices following the submission of an ASN. An Amazon-compliant invoice captures several details, which can take longer to input manually, especially when processing several orders. EDI automation ensures effortless and error-free invoice creation.
Increased capacity for quicker deliveries: By reducing manual interventions and human errors, Amazon EDI offers an excellent solution for faster deliveries and higher customer satisfaction. The happier your customers, the better your scores, reviews, and visibility on Amazon.
Saves time: Automation of Amazon order management frees up a substantial amount of time, allowing you to refocus your manual staff on other customer-oriented activities.
Seamless inventory management: EDI enables you to update your inventory into your Amazon using your business software without login into your Vendor Central portal.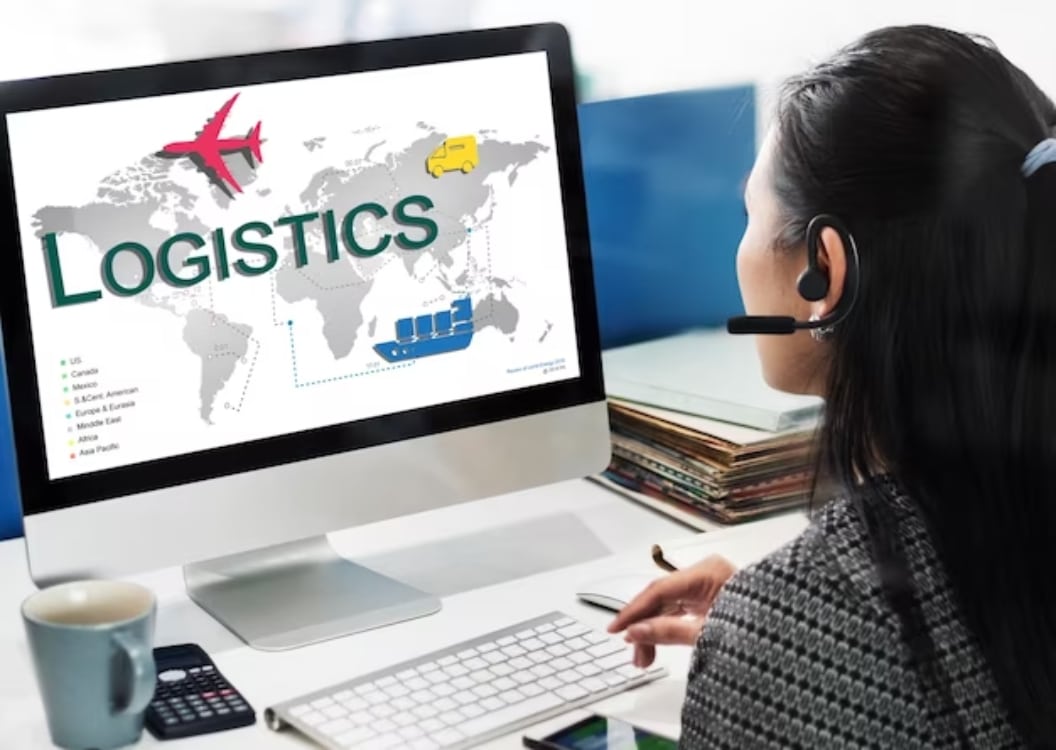 Amazon EDI Compliance
Amazon has grown into the USA's largest e-commerce retailer, continually releasing updates geared to offer the best customer experience. You, therefore, don't have to wonder why their vendor policies are pretty rigid. They protect their brand and rightfully so.
Furthermore, customer demands are increasingly becoming challenging, with higher demands for near-instant products and support availability, lower prices, better quality, and better services. It's, therefore, critical that you align your business system with Amazon provisions to meet these demands.
As an Amazon vendor, adherence to the retailer's EDI requirements is non-negotiable. Otherwise, you might face substantial chargebacks and fines, or lose the opportunity to transact with Amazon.
With all of these rules rules rules there is the good news: A comprehensive EDI solution can help solve any compliance issue you could be struggling with in your renewed journey to heightened efficiency and performance on Amazon. If you want to scale, you really should consider EDI Integration.
I can't say this enough but It's stipulated for Amazon vendors to adhere to the EDI documentation requirements. Numerous transactions occur on Amazon every second, meaning the retailer processes hundreds of thousands of documents daily. For each transaction to take place seamlessly and instantaneously, a corresponding EDI code must be provided. If you do decide to integrate Amazon EDI, be prepared for some rigid testing.
An EDI connection with your enterprise software ensures that the proper documentation is processed for the right transaction. This helps the supplier server and the Amazon server understand the exchange data.
Understanding The Amazon EDI Documentation
As an Amazon vendor, you should expect the following EDI documentation standards and Amazon EDI Requirements:
EDI 753: Request for Routing Instructions
The Request for Routing Instructions comprises elements made of data elements which further comprise a data field. Also known as x12 Request for Routing Instructions and EDI Request for Routing Instructions, EDI 753 enables vendors to request for routing data from Amazon while offering general information about the merchandise they intend to ship to the retailer.
Amazon replies EDI 753 with an EDI 754 that outlines particular routing instructions, upon which a final ASN (EDI 865) is created to eliminate data duplication. The product information includes:
Quantity of goods
Shipment weight
Pickup date and time
Routing control number
Pick up location
EDI 810: Invoice
EDI 810 acts as the electronic version of the paper invoice. It is the typical response to the Purchase Order (EDI 850). EDI 810 serves as a request for payment of products shipped, clearly outlining the purchase details.
Following the transmission of EDI 810, additional documents such as EDI 997, EDI 864, and EDI 820 may be submitted in response.
According to Amazon requirements, Invoice EDI 810 contains the following information:
Invoice details, including invoice number and date
Item information, including quantities and prices
Shipping details
Payment details
Terms and conditions mentioned by the vendor
Discounts
EDI 846: Inventory Inquiry
In e-commerce, it's essential, if not mandatory to have up-to-date information about the availability of stock. It's for this reason Amazon requires vendors to submit the EDI 846 inventory Inquiry regularly.
This transaction helps vendors optimize their deliveries, besides offering accurate information to online buyers about product availability. A customer can also access inventory information without necessarily purchasing the items. Typically, e-commerce trading partners can use EDI 846 in several situations, including:
When a product or service supplier wants to provide inventory to a potential buyer
When a seller representative aims to provide the seller with stock information
When one supplier's location is offering inventory information to another location
Typical information found in inventory inquiry includes inventory location identification as well as product description and quantities. You can also find extra information in EDI 846, including pricing information, volume already sold, and projected quantity.
EDI 850: Purchase Order
As an electronic version of the paper Purchase Order, EDI 850 is issued by a buyer to a vendor, informing them about the types, quantity, and agreed-on price of products and services they wish to buy. EDI 850 also outlines payment terms, discounts, and shipping details.
The submission of EDI 850 is conventionally not enough for full Amazon EDI compliance. You may respond to this transaction with other EDI transactions such as:
Functional acknowledgment (EDI 997)
Invoice (EDI 810)
Advance ship notice (EDI 856)
Order acknowledgment (EDI 855)
Order Change Request (EDI 860)
EDI 852: Product Activity Data
Also known as X12 852 or SLSRPT, EDI 852 is designed to facilitate the electronic exchange of inventory and sales information between vendors and buyers. Usually, the document contains the following information:
Product description and Universal Product Code (UPC)
Quantity on hand
Quantity sold
Quantity on order
Projected sales
Sales history and performance comparison
The aim of regular submission of this information is to ensure proper inventory levels, efficient shipments, higher ROI, and lower inventory costs. The transmission of EDI 852 is usually on a schedule rather than following a particular event.
EDI 855: Purchase Order Acknowledgment
Amazon vendors use EDI 855 to confirm the receipt of the EDI 850 Purchase order from the buyer.
Purchase order acknowledgment indicates the acceptance, rejection, or acceptance with changes to the purchase order. This way, the buyer confirms whether the vendor will ship the ordered products on the stated date.
EDI 855 also applies to vendor-generated orders. Here, it serves as notification of pre-arranged product shipment from the vendor, with the vendor sending EDI 810 Invoice following shipping. Sometimes an Advance Shipping Notice (ASN) must be submitted before shipment.
EDI 856: Advance Shipping Notice
Also referred to as EDI Advance Shipping Notice or EDI ASN, EDI 856 outlines the content of a shipment. It's transmitted before the shipment arrives at the intended location.
Amazon suppliers use EDI ASN to list the content of shipments as well as offer additional information regarding the shipment. The details include the description of products, order information, carrier information, and packaging types used.
Amazon EDI executes 856 in standard data formats, including but not limited to EDIFACT, ANSI, and X12.
EDI 860: Purchase Order Change Request
EDI 860 is a buyer-generated IDE transaction aimed at requesting a change to a submitted purchase order (EDI 850). A buyer can also transmit this transaction to affirm their acceptance of changes made to purchase order(PO) by the seller.
Information found in the EDI 860 document describes the original PO and changes effected on the PO. The changes could be:
Item addition
Date change
Quantity change
Price change
Item changes
Shipping rescheduling
EDI 865: Purchase Order Change Acknowledgment
EDI 865 is a vendor-initiated transaction that serves two primary purposes:
Confirm the acceptance or rejection of purchase order changes previously submitted by a buyer
Communicate further changes made by the seller to previously transmitted PO
Typically, EDI 865 contains similar information captured in the EDI 850 Purchase Order, including product information, payment terms, cost, and shipping details. The document should also include references to changes effected on the original PO. A unique code helps to distinguish whether EDI 865 is a change acknowledgement or request.
Amazon EDI FAQs
Why Should I Invest in Amazon EDI?
Amazon EDI automates Amazon order management procedures, thus reducing human error and the possibility of chargebacks. You can be sure to save an incredible amount of time and operational expenses when you integrate EDI into your enterprise systems.
What are the Considerations for Amazon EDI connection?
It's highly recommendable that you first determine your objectives for Amazon EDI integration. Is it eliminating human error, reducing chargeback, or saving time? With defined goals, SEO Brand can, therefore, work towards achieving specific targets for you. Keep in mind some specific details of your Amazon seller or vendor account. Do you receive bulk orders? What fulfillment method and company do you use? With comprehensive answers to such questions, only then can SEO Brand provide a comprehensive, unique solution to your business.
Is it a One-size-fits-all Solution?
No. Different Amazon vendors and sellers have varying EDI preferences and scale of operations. We look into several aspects of your business to determine what's best for you.
Do you Offer EDI Integration Solution to both Amazon Vendors and Sellers?
Yes. Whether you operate on Amazon Seller Central or Vendor Central portal, we can tailor our Amazon EDI services to your account type.
What Kind of Support do you Offer?
Customer satisfaction is our priority, so we provide several channels through which customers can contact us. Call or email us or fill our online query form to have our customer support representatives address your concerns and questions.
Choose a Reliable and Trusted Amazon EDI Consultation and Training Partner
A critical part of effective Amazon EDI integration is having a reliable team of experts you can turn to for any kind of challenge, whether small or complicated. The skilled in-house specialists at SEO Brand not only help you solve any Amazon EDI compliance and integration issue but walk the mile further to offer quick onboard training to your team and partners.