"Things to do near me"
"Restaurants near me"
"Hotels near me"
Have you ever ranked for a "near me" search?
This is better known as local SEO. When people search for a product or service that they need, Google's algorithm sorts information based on nearby businesses that match those keywords. Ranking your business for searches in your nearby area can drive local revenue towards your company and allow you to reach a broader audience.
There are some businesses that don't need to rank as highly for "near me" searches. These include exclusive online retailers or other companies that aren't tied to a specific location in order to provide goods and services. However, if you are a brick and mortar business, impacting your local area is incredibly important. You want the people around you to know you exist.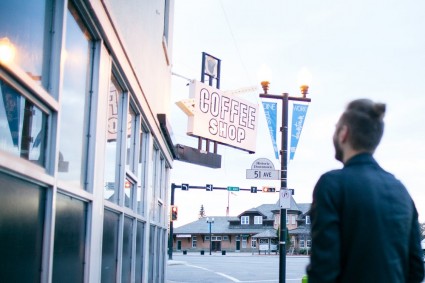 Google My Business Page 
There are a few tools your business can use in order to rank higher on "near me" searches. One of these tools is creating a Google My Business page. If someone were to search for your business, your information would be displayed. This information includes your company name, address, contact information, opening hours, and reviews. When you verify your business, you are able to edit this information and add to it in order to fill in as much information about your business as possible.
A business looking to rank for "near me" searches should also make sure they are listed on websites such as Yelp, TripAdvisor, and Angie's List. We discuss Google My Business pages and directory submissions in more detail, but these specific websites allow customers to leave reviews, which Google also takes into consideration when ranking your business. Companies could also advertise with their local tourism board if you tend to attract visitors to your city. Getting a lot of information about your business out into the community is important not only for advertising but for getting your target audience the information they need to make a decision about your business quickly.
Social Media 
Social media is rarely thought of as a local SEO search tactic. However, you can use your Facebook, Twitter, and other social media accounts to list your company name, address, and opening hours as well as updates on your products and services. You can also answer customer service inquiries from your platforms. By having multiple outlets, you can reach clients where they are in addition to building up a local content that will help search engine algorithms sort your company into results lists.
Local content is community-oriented. Getting involved with community events, linking with other local businesses, and supporting organizations in your area can cause your name to pop up in a variety of ways online. This can include blog posts, press releases, articles, and other types of content that contain keywords focused on your area.
On-Page Optimization 
Yes, you can optimize your website content for "near me" searches and local SEO. After an initial keyword research, you can begin by writing a list of the keywords you want to focus on.
For example, let's say you are a retail clothing store in Indianapolis. You can use the keyword "Women's Clothing Near Me" as one of your page titles. Adding "near me" to the title tags of your location pages, anchor texts, and alt tags can help your company show up more for local searches. Remember, this is not about being spammy or participating in "keyword stuffing", it's about using your keywords in a natural way that benefits your audience.
Create local content on your blog as well. For example, optimize on keywords in your area by advertising an upcoming sale in your shop.
Optimizing your current website content can boost your search engine rankings as well. Creating a high-quality backlinking network with other local, non-competing businesses can allow you to mutually benefit other businesses in your community while still increasing your influence.
Remember, people may be looking for your business, products, and services even if they aren't from your local area. Visitors may need your services when they visit, just as locals might make your company a part of their regular routine. Establishing your worth as a local and visitor destination can help not only increase revenue but change how your company is viewed by locals and tourists alike.
Optimizing For Mobile 
Studies on search queries have shown that websites that offer mobile-friendly versions of their page are more likely to be chosen for products and services. If you don't already have a mobile version of your website, consider investing in one.
Most people use their smartphones when searching for information near them, and if your page is easy to navigate they may be more likely to choose you to do business with. This includes enlarging buttons, creating clickable phone numbers, and of course, adding a map feature so they can find you easier.
Due to recent Google updates, websites that are optimized for mobile are given better search engine rankings than ones who don't. If you believe you need a mobile update, talk to your developer and get started already!
Finally Rank for "Near Me" Searches 
If you are looking to rank higher in "near me" searches for your area, contact the SEO experts at SEO Brand today. We have the expertise and insight you need to reach the people you want to do business with the most. We can assist you with optimizing your existing website and social media, streamlining your accounts, and brainstorming new ways to get the word about your business out into your community.