Here's how to increase the conversion rate: optimize your landing page, find relevant keywords, load the page with interesting content features, and give the user exactly what was promised in the ad text. All of these factors will add up to a single equation that Google ads calculates: quality score.
Maybe, you've already heard of it? Essentially, the quality score is an algorithm that considers all those factors mentioned above and spits out a numbered score that is used to determine things like Ad rank and your cost-per-click (CPC). In other words, it's extremely crucial in boosting that conversion rate while saving you money, simultaneously.
So, our bottom line; when using PPC to get in front of your audience, make sure your ads and landing pages are pristine and relevant.
And that brings us into our main talking points.
Above, you'll notice that little convenient equation we spelled out for you. In order to convert highly on your ads, you'll need to master every one of its components, first. And, honestly, most of it boils down to how well you can provide a smooth content experience, from acquisition to conversion.
Take The Time To Find Your Keywords
Think about actual website conversion rates, and how they're almost entirely dependent on user experience—the words they'll read, the buttons they'll click, and the images they'll see. Same story, here. Your ads MUST have keywords and content that aren't just meaningful and competitive, but relevant.
For example, if your ad text reads something about buying a specific brand of shoe, your URL shouldn't take them to a generalized products page; take them to that particular brand. Give the users on your landing page exactly what was promised in the text they read on the actual advertisement.
The Power of Landing Page Optimization
Now, when it comes to creating the actual landing page, providing a straightforward, engaging platform is paramount in capturing users AND pushing them further along the conversion funnel. To help visualize the importance, think about traditional window shopping.
The flashiest, newest products get put out on display to capture a shopper's attention, but the experience doesn't just end there.

The inside of that store must be clean, welcoming, easy to navigate, with signs and indicators of sales and deals. Your landing page marketing must be structured in the same way, with a holistic approach that gives users a reason to click on your product, like adding meaningful value propositions for example.
Maximize Ad Appeal and Improve Your CTR
Outside of your CTR, the landing page experience is the "heaviest" component in determining a good quality score, in addition to a higher Ad rank and lower CPC (cost-per-click). It's the magical key in acquiring actionable leads while keeping your budget expense low. You'll want to make sure you cross off the following: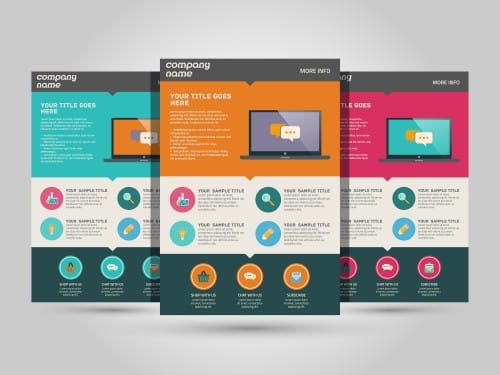 Offer relevant, useful, engaging content features—give them what they were promised!
Promote transparency and trust by explaining the service or product before you ask for their personal information
Spend time optimizing any mobile ads
Decreased the load times for your landing pages as much as possible
Keep researching, refining, and optimizing the experience
If you've been able to master all of this, then your final component, the CTR, should fall into place naturally. The click-through-rate is a highly rated component factoring into the overall quality score (and therefore conversion rates), so producing the best possible landing page with the most relevant words, will almost certainly increase website conversions.
For the Best Results, Shoot For Diversity
Please re-read step 5 in the previous section. It's very important that you keep up with your Google Ads maintenance, especially considering that most people convert differently. Most of the time, landing pages aren't an issue, but the keywords selected for the ad text just aren't converting highly.
This is why monitoring and managing the process should never end. Perhaps you've built the perfect landing page, but it's irrelevant if users aren't even clicking on the URL in your ad.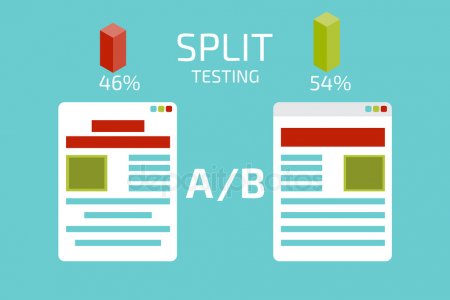 We advise that you try a few different advertisements, each one representing a different keyword accompanied by a different value proposition. Split test them (an easy-to-use feature Google Ads offers) and then compare their performances to deduce which keywords work best for you.
The built-in split testing tool will allow you to compare the performance aspects of two different advertisements for the headline, the first description line, the second description line, and the display URL. You'll want to make sure that the two ads are completely different, and that you're changing as much as you can.
That way, determining whichever performs better won't take nearly as long as comparing one variable against another. And, as a general rule of thumb, you should NOT change the landing page destination between the two ads.  
Once you've done all of this, then you'll start noticing that conversion rate creep further and further upwards.   
Keep On Reading
If you liked what we had to say, then check out our other blog posts like using conversion funnels to drive marketing ROI. Or, if you don't have the time, then sign-up for our newsletter, and you'll receive updates whenever we have something new to share.