SEO
Web Design Services
Build more buzz with SEO web design services that generate more traffic for your site and more interest in what you're selling. From big brands to small businesses to start-ups, our team at SEO Brand has worked with companies from every industry to establish a more solid online presence and get the right content in front of the right people. And we're ready to go to work for you, too.
Whether you need a new website built from scratch or an SEO-driven renovation of your existing site, we're fully equipped with a wide-array of web design services and solutions to get the job done. With our full staff of website developers, copywriters, advisers, public relations experts, search curators, social media engineers, and professionals of varying industries, we know just what it takes to create presence with purpose – and we have the skills to make it happen.
Learn more about our web design and branding services, including how we can build the SEO-friendly website your business needs to succeed online.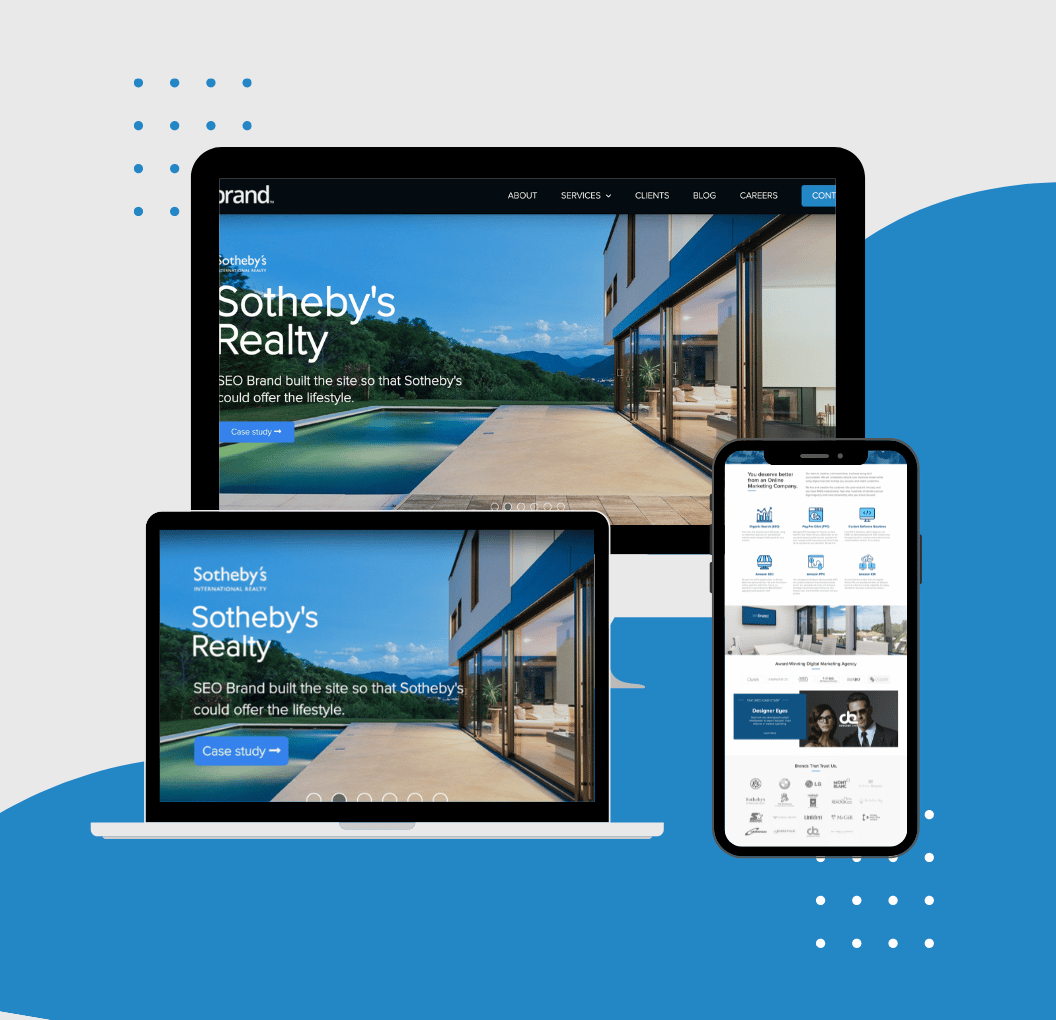 What is SEO Web Design?
There's a lot that goes into effective digital marketing. And among the most important is a search engine optimized website that is uniquely designed to rank high in search results. Everything from the content on your page to the code on the back-end has a very real impact on your site's performance, so it makes sense to work with a web design company that understands SEO and how to incorporate it into the foundation of your site.
Key features of an SEO-friendly website include:
Mobile Friendliness & Responsive Design
Mobile devices are responsible for more than half of all web traffic, and mobile friendliness is a major search engine ranking factor. Responsive design ensures your site is accessible on all devices, and it does so without the need to build out a separate mobile-friendly site.
Readability
Content is king for SEO, but it has to be done right. That means prioritizing readability in site design and fonts so that search engines (and everyone who accesses your page) can easily figure out exactly what it is that you're trying to say.
Site Architecture and Navigation
Intuitive site navigation is a cornerstone of good SEO. Search engines pay a lot of attention to how your site is structured, with high expectations for ease-of-use and an overall strong user experience.
Accessibility & Crawling
Your website should be as easy as possible for search engines to access and crawl. Links, content, alt tags, and URL structures all play into this, and need to be optimized with search engines in mind.
Responsive Web Design
Better web design means a better user experience and more opportunities for key conversions. And it all starts with responsivity.
Our responsive web design services ensure that visitors have the exact same user experience regardless of what type of device they use to access your site.
That's crucial for the 69% of consumers using smartphones to research purchases, most of whom will look elsewhere if they come across a non-responsive site.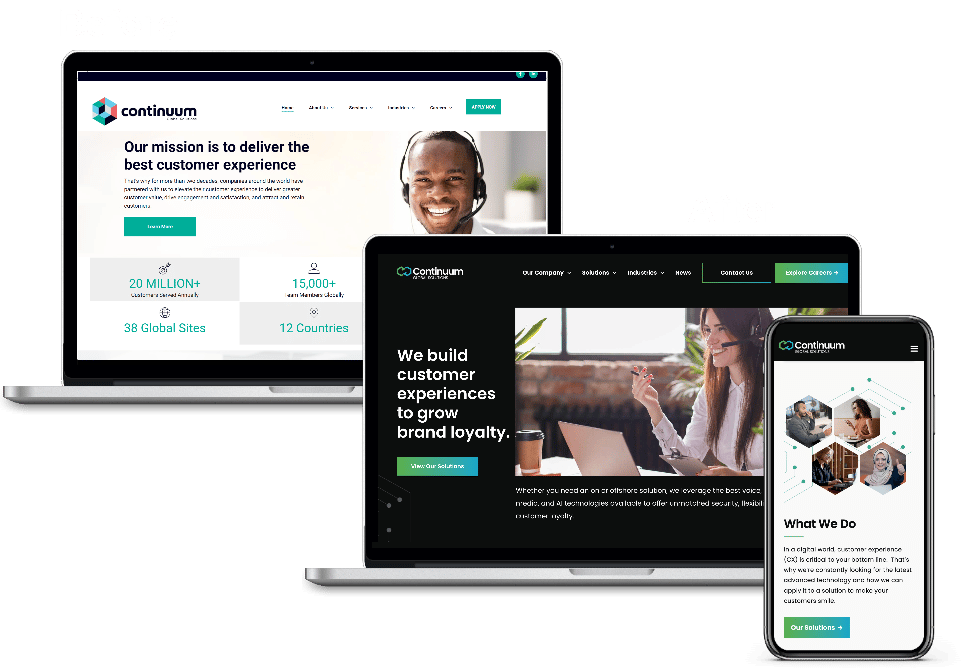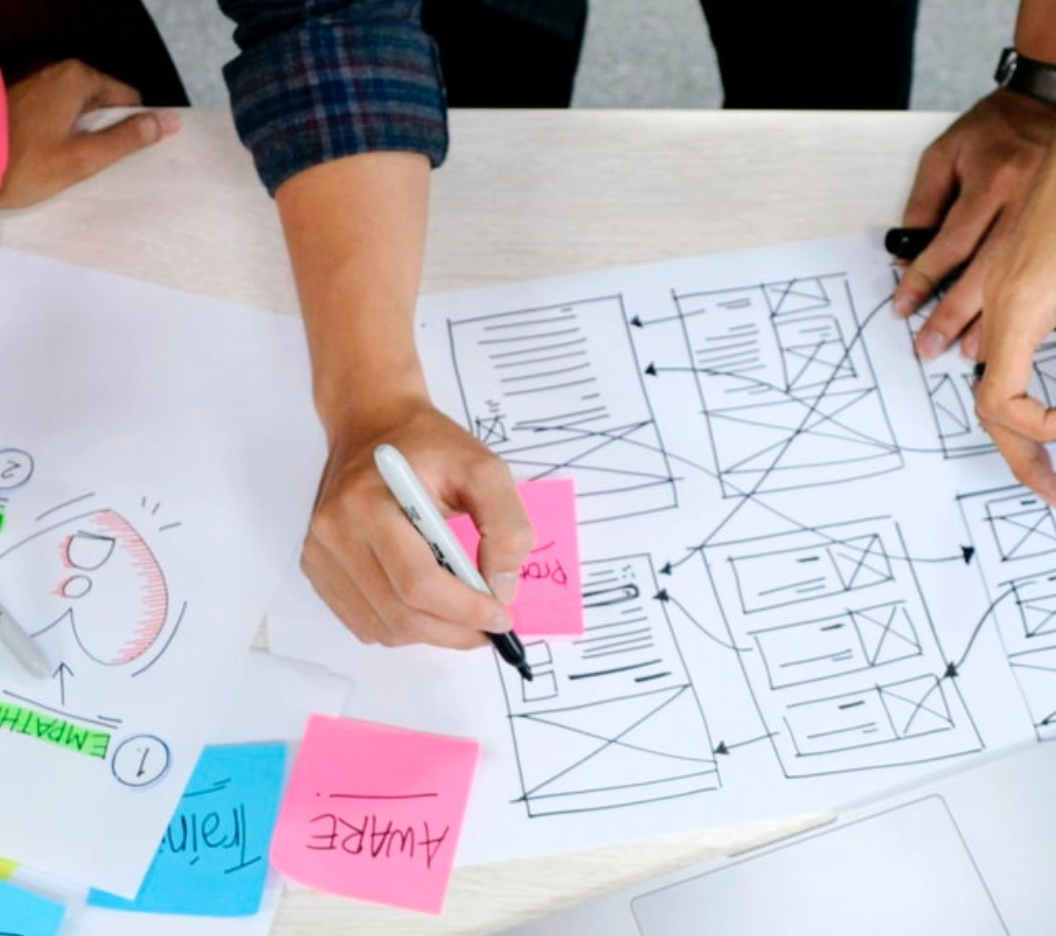 What else can responsive design and an improved user experience get you?
Higher search rankings, lower website maintenance costs, and a better brand reputation, all of it on an SEO-friendly website that's designed to drive higher conversions. Content alone can't do that, and even the best of digital marketing campaigns will fall flat if they're not responsive to mobile users. Simply put, there's no such thing as a successful online presence without responsive design and a consistent user experience from device to device. Our web design services help you make responsivity happen, all while targeting your audience whenever and wherever they're looking for the solutions that your business provides.
Advancing Artistry: Web Design Services to Maximize Revenue
Our web design agency services are about more than eye candy. At SEO Brand, we're passionate about inter-connectivity in digital marketing, and look at every custom development and design project as a new opportunity to achieve excellence for our clients.
Custom web design services can make a world of difference for your business's online presence, performance, and profits. Specific benefits of an SEO-friendly website include:
Increased conversions
Increased customer acquisition and a lower cost-per-acquisition for first-time users
Increased average customer lifespan
Increased brand awareness and a more consistent brand identity
Increased site profitability
And that's just the beginning. Our web design company believes that there's a real science to creating outstanding websites, with an award-winning team of design experts that combine artistry with accessibility to out-rank your competitors and provide all visitors to your site with an optimal experience.
Why Web Design and Branding (Always) Matters
"Finding a great design partner that can drive visitors to action is essential."
– Search Engine Journal
As a corporate web designer, our goal is to help our clients establish an online presence that makes an immediate connection with its end users. We pride ourselves on being a web design company with our fingers on the pulse of what's fresh and relevant in digital marketing and SEO, and work hard to ensure that every website we create and manage is uniquely well-suited to the target audience it's made for.
SEO Brand can handle every step of your business's web design process for desktop, mobile, and beyond. This includes expertise with all hosting platforms, including (but not limited to): WordPress, Magento, Joomla, Drupal, Squarespace, Instapages, and Weebly. Our web design agency also offers advanced analytics and webmaster services to meet every possible need for your site. We specialize in conversions, lead generation, branding, marketing, and every possible measure to keep your business a step ahead of your competition.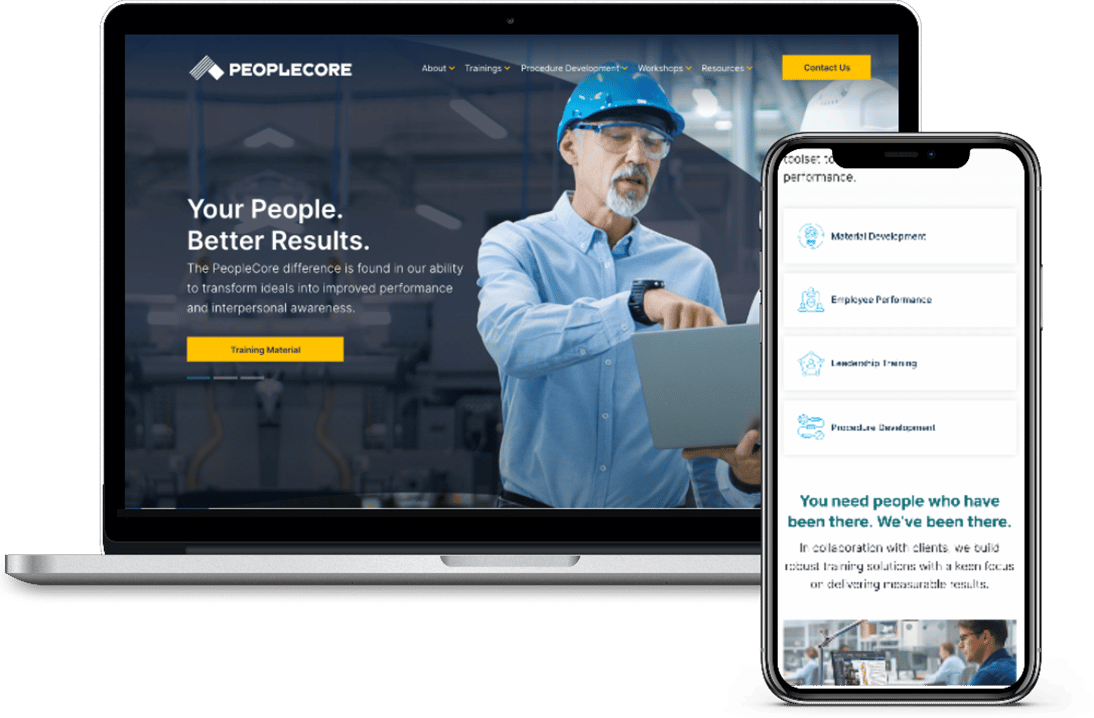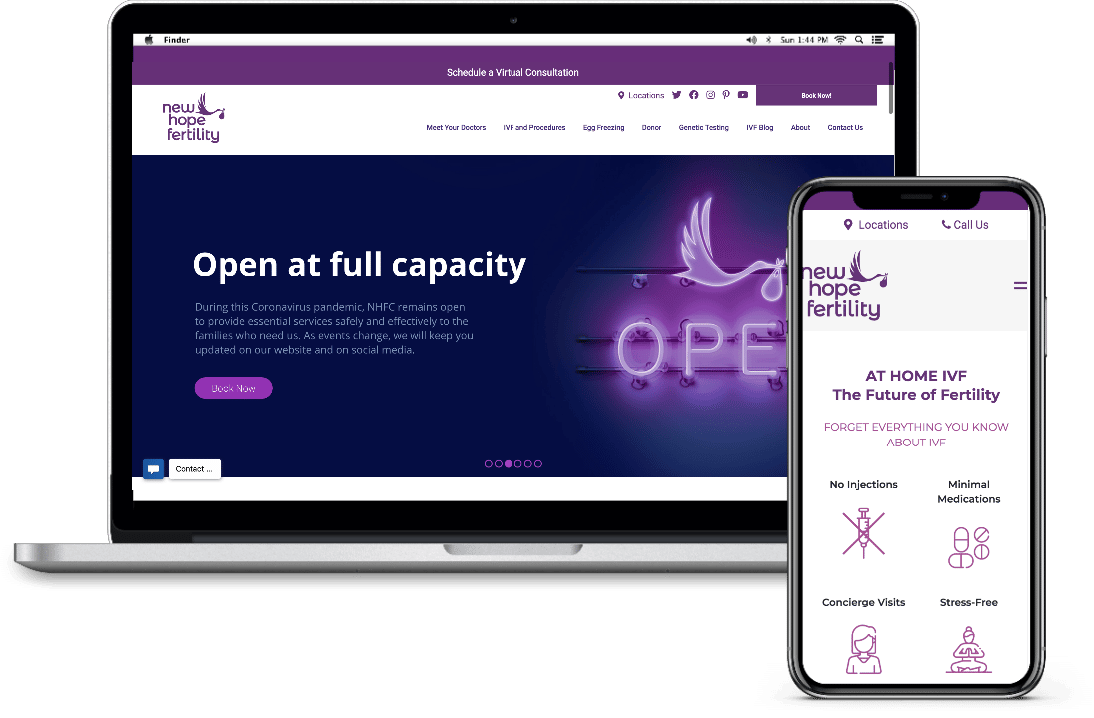 Supplemental Website Design Services
There are a lot of moving parts involved in an SEO-friendly website, and our team of experts can manage it all on your behalf. Here are some of the many service specialties we offer to help you stay on track.

Content Writing
Get a fully customized content marketing plan for your website, plus access to top-tier copywriters with a deep understanding of how to write content that ranks. In addition to keeping your website up to date, we'll perform targeted keyword research and competitor analyses to keep your business front and center on the topics that matter to your audience. The result is more web traffic, plus more site authority with Google and other search engines.

Logo Design
A logo says a lot about a company. And if yours isn't saying the right thing, we can fix it. Our designers are available to create a 100% original logo for your business, or to modify an existing logo so that it has a bigger impact with leads. We'll make sure your brand identity shines through – and that you have a professional, innovative, and one-of-a-kind logo to use on all of your print and digital marketing materials.

Search Engine Optimization
The internet is a competitive place, and you're going to need a good SEO strategy if you want to stand out. We're skilled in all aspects of paid and organic SEO, with tactics that go to work both on-site and off to get you into that top spot on the search results page. Specific SEO services include link building, content optimization, eCommerce SEO, and much more, with placement and performance results that speak for themselves.

Conversion Rate Optimization (CRO)
Every single piece of marketing content you publish should be tied back to your brand strategy. As a full-service branding agency, we offer access to an accomplished team of copywriters, editors, and SEO experts who can produce a huge range of branded content on your behalf, as well as social media and digital marketing professionals who can promote that content and ensure it works toward your bigger brand objectives.

Technical SEO
Site not loading fast enough? Broken links sending your visitors to dead ends? These and other technical issues have major consequences on the ranking and effectiveness of your site, and they're things you might not even be aware of if you're not performing regular technical audits. Our team can keep an eye on the technical features of your website for you, and will make fixes if and when necessary so that you never have to worry about unforeseen obstacles standing in the way of a sale.

eCommerce Website Design
User experiences are everything in eCommerce. Our team can develop an eCommerce marketing plan for your business that maximizes site efficiency and helps you generate higher quality leads. Whether the objective is up-selling, cross-selling, or selling again and again to existing customers (or all three), we'll put together a plan that helps you make lasting impressions and meet the most ambitious goals that you have for your brand.

Branding
Making improvements to your brand marketing strategy can completely transform your business. We can help you refresh an existing brand or develop a new brand from the ground up, with a streamlined development process that takes into account both your audience and your industry so that you put out the right message in all of your marketing materials.
Let's Build a Great Website Together.
Get Started with SEO Brand!
We are a web design and branding agency built and designed to serve our clients from the launch to the long term. When you are ready, we are willing. Contact us today, about the website development services that we can do for your business.