When people need to book a restaurant, they tend to look at online reviews to understand the quality of the food and service delivery. They can check the restaurant's Facebook Page to see if there are any specials or photos of the food. They click on their Yelp app to read testimonials from past customers.
Before booking a hotel, buying a car, ordering a new television or computer, customers are well-versed in researching a product well before they buy it. Put simply, online reviews directly drive sales.
Reviews and testimonials convince people to buy services and products by removing uncertainty about the performance of a product. Reviews are first-hand pieces of evidence that your business will outperform their other options.
Aside from directly driving sales, reviews serve two more very important functions. They increase brand awareness and your company reputation. User reviews also increase search engine rankings through user-generated content, backlinks, and reputation strengthening.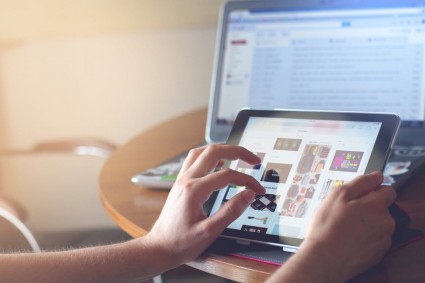 Reviews Directly Trigger Sales
Reviews are the best ways for individuals to evaluate a product and gain evidence about its quality and value. Reading positive reviews can trigger people to make a decision right away or perhaps wait just a little longer. Consumers will first research products they need, narrow down their choices, and then make a final decision based on the reviews. In-depth reviews are necessary to give consumers detailed information about the experience with the product. Reviews answer questions consumers have and remove the doubt they may have had in the first place.
If your company does not have many reviews, or many quality reviews, consumers may move on. For instance, when buying clothes online, customers can see exactly how a cardigan may stand the test of time through a well-written review. If an article of clothing does not have reviews, a customer may second-guess their decision.
Relationship Building
Online reviews build up a relationship between the consumer and company. In fact, many individuals feel connected and appreciated after they write a review and then get a response from the business. This can occur in many places, whether it is through a social media platform, a review site, or a forum. By increasing dialogue opportunities with your customers, you increase brand awareness. You can also learn how your target audience views your company. You and your team can use that information in future marketing campaigns.
You may have to deal with an occasional negative review. This is an opportunity to take the feedback to heart to improve your services. Customers are not turned away by an occasional negative review, but they will look to see how you respond. If you respond in a positive way, offering to improve their experience in the future, then consumers will be more likely to forgive the mistake.
Positive Branding
As you steadily grow your online reviews, you can establish yourself as a leader in your industry. Being listed in the top three, five, or ten on ranking sites means you are the best in the area. Getting to the top of ranking lists increases your company's visibility, sales, and brand reputation. Just as customers rarely move past the first page of Google when searching for information, consumers will rarely entertain companies that do not rank well on review sites. Customers want the best and most often research only the top ranking companies.
Increase Search Engine Rankings
In terms of Search Engine Optimization (SEO), Google's crawlers look for customer reviews to see if your company is influential in the industry. Reviews also provide important, top-rated backlinks. Reviews also increase user-generated content. Google wants to see that customers are interacting with your site on a regular basis. So, reviews create a steady stream of new content, links, and site interactions that are excellent for SEO.
User-generated content helps your overall content quantity and quality. It may be difficult to constantly update your site's content and add new topics. So, reviews are a way to have new, relevant content added to your site to increase rankings through content quantity and relevancy. User-generated content also gives you an opportunity to learn about new phrases and keywords people are using to describe your services. You can use this information to create more content and be used to deliver better quality services.
SEO Brand's Online Review Management
SEO Brand is a proven leader in building businesses' online brand reputation through online review management. SEO Brand manages reviews associated with their clients on all platforms. We seamlessly integrate reviews into a website to make them visible and drive sales. Furthermore, we manage responses and ensure your brand's reputation is enhanced through positive reviews. For more information about our services and to schedule a free consultation, please call us at (800) 262-5023.