International SEO and Global Services
What's the value in working with an international SEO agency? 
If you're trying to reach a global audience, you need an international SEO strategy that goes the distance. Our team at SEO Brand offers a premier international SEO service that gets you the best possible results with your audience, regardless of where they're located. It's all part of ensuring that your business excels in digital marketing, as well as in overall performance and profits.
What Do
International SEO Consultants
Do?
An international SEO consultant optimizes your website to bring in visitors from countries beyond where your company is located. And while on its surface this may seem as easy as just inputting a few well-placed keywords into your content, global SEO is about a whole lot more than savvy keyword research. 
Our international SEO consultants will optimize your website for other languages, using global SEO best practices that often look a lot different than they do here in the states. They'll also ensure that you optimize your rankings on a region-by-region scale, with an SEO strategy that's as strong on Baidu, Yandex, and Qihoo 360 as it is as Google, Bing, and Yahoo!.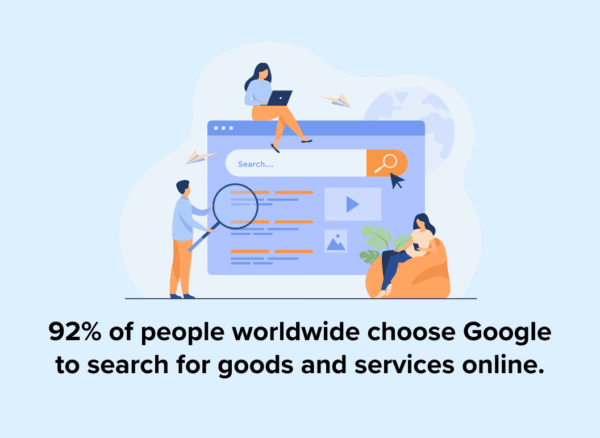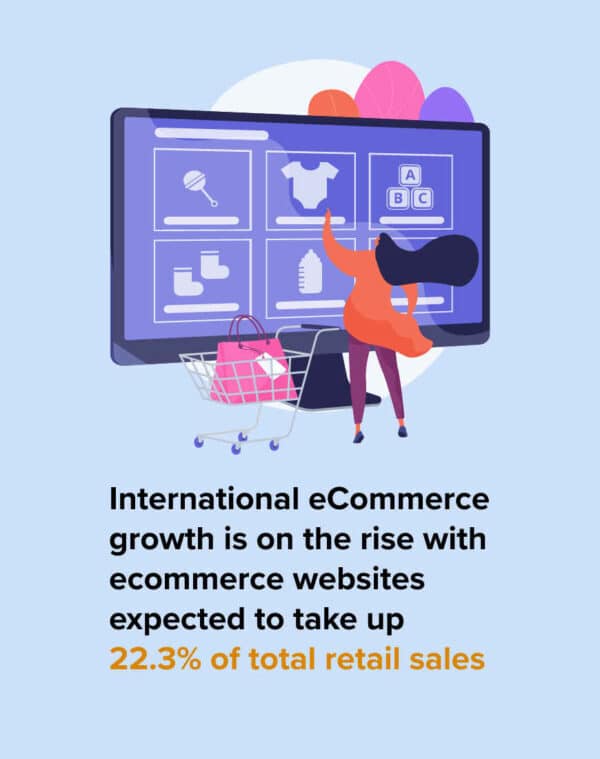 Why SEO Brand is the Right
International SEO Agency
to Fuel Your Global Expansion
At SEO Brand, we're pros at making sure your website's SEO is tailored toward an international 
audience. Our worldwide SEO services include researching, planning, and building a custom international SEO platform for your business that extends your reach as far as you want to take it. And as an international marketing and SEO company ourselves, we understand firsthand what it takes to design and execute an international SEO strategy that connects with people all around the globe.
Unlike SEO companies that are purely focused on local gains, we know that many brands have goals that extend far beyond their own backyards. We can work within the confines of your existing domain to rank your site in locations around the world, with special focus placed on optimizing your language and content to the international users you are trying to connect with.
Even without targeted international SEO practices, you're likely ranking somewhere in international searches. So why not make sure that your ranking is as high as it can be? We can help you get there, with an international SEO strategy that covers everything your business needs to be doing to appeal to a wider audience.
Global SEO Services for Optimal Reach
At times, international SEO itself can feel like a whole new language. Our strategies bridge the gap and get you results in every relevant market, with tried-and-true best practices that are uniquely tailored to other countries, cultures, and languages.
What Makes a Strong
International SEO Strategy
?
There is so much more to international SEO than localized keyword research. Our SEO agency takes a multi-faceted approach to extending your global reach, with content strategies that are optimized for specific countries instead of trying to be one size fits all. We'll strategize based on region instead of relying only on what works here, and we'll position your brand as an industry leader to audiences both near and far. 
The result? An international SEO strategy that brings in more traffic and more sales from international shoppers, all while keeping your brand identity strong, consistent, and cohesive across multiple international channels.
What are the Basics of Global SEO?
There are a lot of misconceptions about what international SEO entails. That's largely because international SEO can be quite confusing, especially if you're not familiar with the guidelines from major international search engines. Google and Bing are still big ones no matter where you are, but depending on what countries you're trying to reach, you'll also have to optimize for sites like Baidu, Yandex, and Qihoo 360, a task that is often a lot easier said than done. 
Because SEO Brand is a global company with clients in all regions of the world, we've made it our business to understand international SEO just as well as we understand local SEO. Our multilingual SEO practices make use of our deep knowledge of international web markets and customs, and put all of that expertise to use to help your brand succeed in whatever countries you're aiming to target. 
Services include:
URL optimization for other languages

Proper use of language tags

Multilingual linking strategies
Selecting optimal domain extensions (gTLDs vs. ccTLDs)

Internationally-focused competitor research and benchmarking
Our international SEO practices have a similar structure to our local SEO practices, with specific technical changes that are tailored to the areas you're trying to reach. If you're not exactly sure where you want to target, we'll use extensive analytics to figure out where your core audience lives, then use that information to generate more leads and traffic from those regions. 
Each feature of your custom international SEO strategy is specially designed to maximize your web presence and take your business onto the global stage. Here's what you can expect when it comes to extending your reach:

Global potential research
We'll employ a comprehensive discovery process to determine what countries you stand to gain the most from targeting, and then estimate your possible reach in each locality. This includes a detailed keyword analysis where we cross-examine your own top keywords with the potential of these keywords to perform well in other regions and then make a content plan utilizing that data.

Competitive analysis
Just as we do for local SEO, our international SEO services include a complete analysis of your competitive landscape. We'll figure out exactly who your direct competitors are on an international scale, and then analyze what they're doing to impact their international SEO outcomes both positively and negatively. From there, we can take those important dos and don'ts and apply them to your own practices, improving on what works and avoiding others' mistakes.
International

keyword research

:
Users in every country have their own way of searching, and a keyword that might help you rank high in your local market may not help you at all once you expand your scope. We'll look at what keywords are indexed for the countries you're trying to rank in, then we'll figure out a plan for introducing those language-specific keywords to your website.

Content writing
Based on our extensive international keyword research, our editors and copywriters will go to work to create content for your site that is written specifically for users in other countries. We hire translators from all over the world to help ensure accuracy in our global SEO content, and offer a range of content formats to drive as much traffic as we can to your page, including blog posts, how-to guides, ebooks, press releases, general web copy, and more.

Technical evaluation
The technical aspects of your website play a big role in SEO, and search engines are looking for different things when you're trying to reach a broader audience. We'll evaluate the backend of your site's architecture and navigation structure to determine where we can optimize URLs, tags, and other factors to strengthen your site for an international market, then put those changes into place so you know your site is set up to succeed.

Strategy Refinement
The internet is always changing, so it's essential that your international SEO strategy does too. We'll help keep you up to date with ongoing assessments and refinements that keep your results where they need to be, all with a close eye on your ROI and what we need to be doing to maximize it on your behalf.
An Effective Global SEO Company is
Critical for Brand Growth
Can you afford to ignore your international audience? There's a huge market out there for your company, and it's our goal to help you reach it. Our international SEO services are designed to go the extra mile for your business, bringing you high-value outcomes that help position your brand as a global force to be reckoned with. 
Get to the Top of International Search Engine Rankings (SERPs)
Improve Global Sales
More sales are always a good thing. The more that we can grow your audience, the more potential that you have to boost your sales and increase your profit margins, with strategies that are optimized to drive conversions and make the most of your SEO investment.
More than 90% of global searches take place on Google, but that doesn't mean you can ignore other leading search engines. The SEO Brand global SEO team employs tested strategies that get you to the top of international search rankings, including language-specific content that establishes relevancy in other markets and helps you compete with industry leaders both near and far.
Brand Awareness and Trust
Done right, international SEO helps you amplify your brand awareness efforts and build trust with a global audience. You'll get more traffic, and you'll also get strong and sustainable customer relationships that are purposely geared toward growth on an international scale. It's an extension of your SEO initiatives here in the U.S., as
Speak Your Audiences' Language
Our multilingual team, including our translators, are committed to helping you make authentic connections with your audience. In doing so, we help your brand increase its legitimacy and its reach while reducing bounce rates and converting more customers. You'll get visitors who actually want to be on your page – and who will appreciate the effort you made to engage with them.
Create an International SEO Strategy with SEO Brand
You never know how far you can go until you try. At SEO Brand, we help maximize your global potential and expand your target audience as far as it can go. From content to competitors to the backend of your site, we'll optimize every aspect of your web presence for a broader audience, with the ultimate goal of bringing you big boosts in traffic and sales.
Get started by giving us a call at 888-736-2571 or send us an email at info@seobrand.net and work with us to take your website further than you ever imagined.