Tomorrow is December 7th, 2013, and the FCC will be releasing a brand new toll free prefix. You will be able to dial toll free numbers beginning with 844 the same way that you can dial 800, 888, 877, 866 and 855 . Now what does this mean for you, your business, and branding efforts? Think about it as if it is a .com site. And in many, many ways, 800 numbers work like .com. For one thing, they're accessible, establish a degree of your credibility in order to stay hosted, boost your brand perception, and provide customers and clients with a simple-to-remember and direct way to reach you.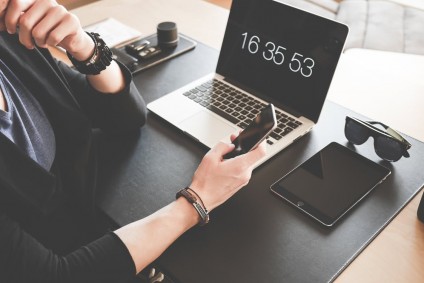 Since the early 90s, with its BBS and Geocities and AIM, to now, with everything from FourSquare to Facebook, social media has not just boomed, but expanded exponentially, like seeds caught in the wind only to be replanted much farther from whence they came. It is because of this expansion that social media has generated a new kind of user: a sharer, an obsessive, a friend to all. Forms of stalking have become near-acceptable. Personal business is now publicized. We know what the Internet world is eating, what they?re listening to, where they are, and how they?re feeling. But that is the point of this particular post. As a company of social media users, we need boundaries and rules to abide by, the basic social building blocks meant to apply the 3 E?s of social media optimization: to entertain, to enhance, and to educate. (more…)
OK, OK. So you?re social media-ed out. You?ve had to make a Facebook page, a Twitter page, a Google + page, a Vine account, an Instagram account, a Tumblr page, a Pinterest account (and boards!), a Manta account, a LinkedIN page, a Referral Key account, a FourSquare account, a YouTube page, and the list goes on. Not only do you have to create these pages, but you have to update them with content and profile pics and cover photos. You have to build a follower base and link them to your websites. (more…)
When it comes to the Internet, many of us have been duped. Duped into believing that the 40% off for Memorial Day is only truly going to last through the weekend, or that the picture of that girl from the online dating site is actually her (Catfish has struck hesitation into the hearts of online daters everywhere). We?ve seen fact errors (the misreporting during the Boston bombings is a prime example) and we?ve seen a lack of interest in the consumer. We?ve seen Facebook faux pas by restauranteurs and Reddit meltdowns after some seriously bad calls on social judgment.
The point is, when we find out we can?t trust an entity, we don?t just lose interest. We write negative comments. We get angry. We go elsewhere for services or products or advice. We move on pretty rapidly, since word?these days?gets out so fast. But how can you avoid making reputation-linked blunders?
Be it personal brand or corporate brand, here are ten tips for how to save face online.
1. Don?t Lie: This needs to be first, because it should be obvious. Keep your content and your image honest. Your brand relies on credibility to thrive, but trust me, once your proverbial nose grows too long, you can guarantee your business will never become a real boy in the eyes of your consumer. Honesty can be easily balanced with a brand?s success. Even brands like Domino?s identified honesty and used it to their advantage. When they decided to reboot their pizza, they rebooted their entire brand with their ?Our Pizza Sucks? campaign. It was brilliant because it was true. In January, (more…)
Based in Princeton, New Jersey, the CenterPoint Group is renowned along the east coast for their ability to provide measureable cost-reduction solutions for companies operating within today?s market. There?s no question as to what the CenterPoint Group does for their clients; the question, rather, is what their website does for its visitors. We set out to create something that better embraces the excellence of the CenterPoint Group, taking a text-based page with very minimal white space, and making it visually dynamic and interactive. This is how we did it: (more…)
When it comes to redesign, a company has to take a lot into consideration?everything from timely design to quality content. But how are you supposed to know when it?s time to make the change? Companies, you should be asking five major questions when you look at your website:
1. Is my design a beeper or a smartphone?
With design capabilities improving daily, design options have become diverse and amazingly multifunctional. Take advantage of modern tech and make a site interactive. Have a user interface that is more Angry Birds than Pong. Users want color and an interface they can happily use?seeking modernization, a company should be strutting their visual stuff. (more…)

© 2015 SEO Brand. All Rights Reserved.
GET IN TOUCH
OUR offices
MIAMI

2005 Harrison Street
Hollywood, Florida 33020

PHILADELPHIA

1518 Walnut St # 1506,
Philadelphia, PA 19102


CANADA

1470 Peel Street, Suite 480
Montreal, Quebec. H3A 1T1
Newsletter signup
© SEO Brand, 2015. All Rights Reserved